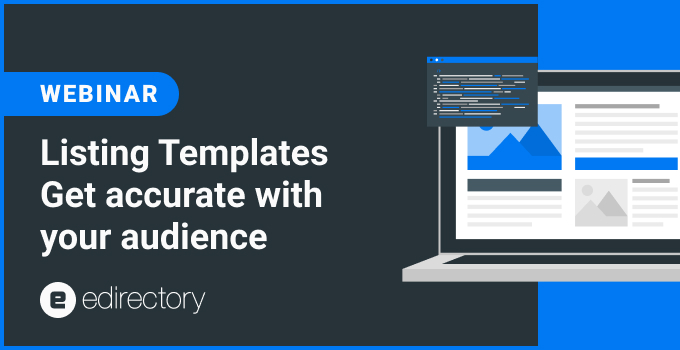 Listing Templates are one of the most important features of online directories. The business listing is a concise online profile of your business information, including your name, address, and phone number. When a business directory has active listings, it means that the website is able to generate revenue and can grow exponentially.
Users can manage virtually every aspect of their listing templates with eDirectory, making it a versatile tool. For each category of your online directory, you can create different listing templates, which can be segmented or based on your website's levels.
Listing templates allow you to create listings with different fields and design features even in the same niche, for example: if you operate a restaurant business directory, you can create templates for premium restaurants, fast food establishments, coffee shops, and any other business type in your industry.
In this Webinar, our marketing manager Emerson Travaglini shows how to create rich listings that give your directory a differential in an era of commoditized data. We hope you enjoy it!
Listing Templates – Get accurate with your audience
This session was recorded on July, 27th 2022.