The new eDirectory 13.2 is now available. This release updates the SEO Center, brings some Plugins for the mobile apps, adds new widgets for Pages and Listing Pages, among general performance improvements.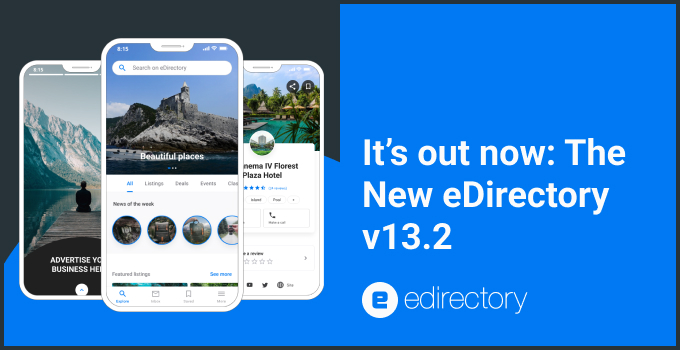 Discover the highlights of the new eDirectory 13.2!
New Header Widget – Image Slider
If your project focuses on images on the Listing Details Page then this new widget is for you. The photos added to the image gallery can be used in the "slider" format, with action buttons for the user to navigate between them.
This widget is available through the Listing Template Editor.
New Additional Image Widget
Create so you can place even more images on the Listing Detail Page. Create as many widgets as you wish and position them on the page however you like. Configure the limits and availability of this additional feature through the Plans & Pricing manager.
New Highlight Cards Widgets
In version 13.2 we included 7 new Highlight Cards widgets with image and text elements. These highlights serve several purposes, such as creating sections such as About the Team, Meet the CEO, How It Works, Additional Services, and whatever else your creativity allows.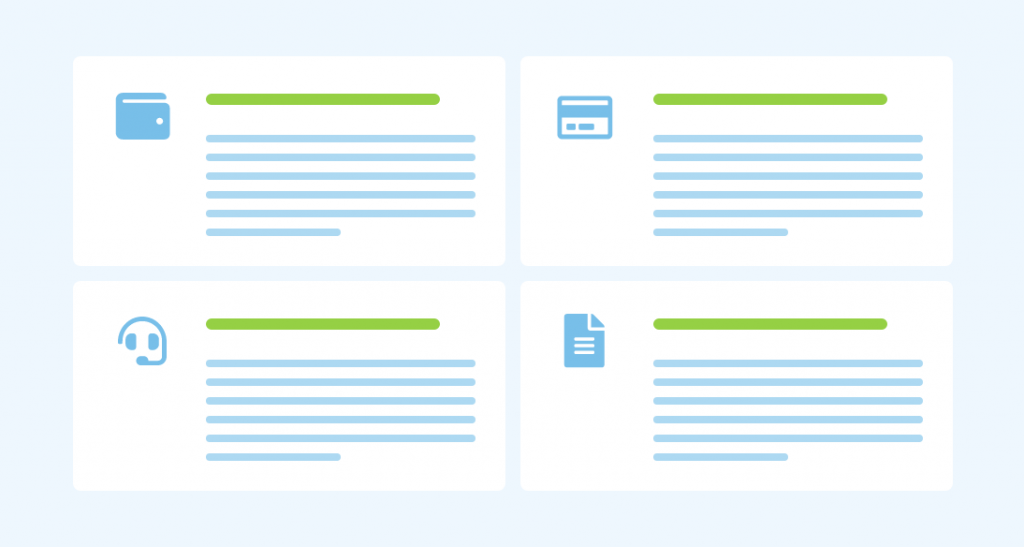 These widgets are available in the Page Editor and can be added to any page on your site.
Administrator Accounts
When creating administrator (site manager) accounts, it is now possible to define which subsections of each module this new administrator will have access to. This makes it easier for your team to manage the site. And for those who have more than one site associated with the main license, you can define the access level of this new administrator for one or more sites.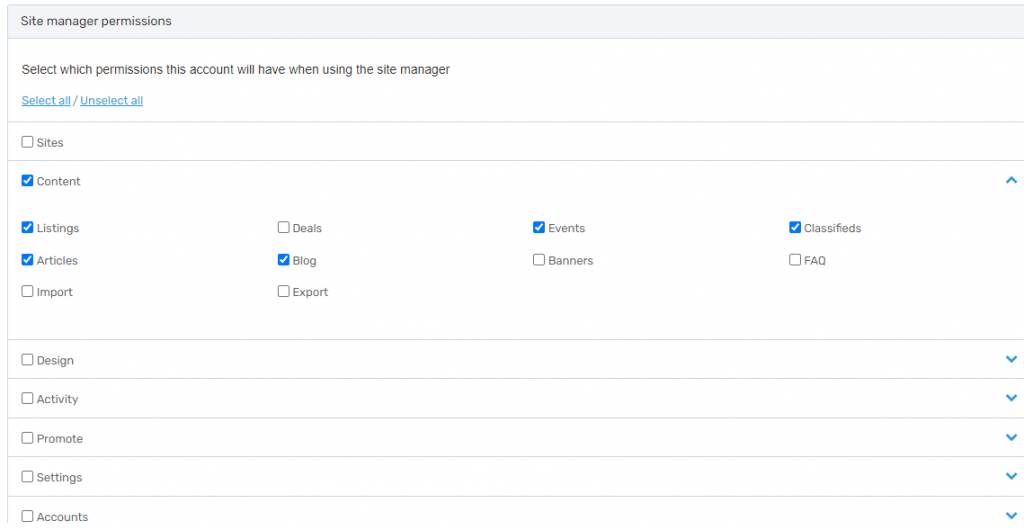 New SEO Center
The SEO Center has been completely revamped to receive the new features. eDirectory continues to allow full control of the title, friendly URL, keywords, and SEO description for all items (Listings, Classifieds, Events, etc.) and Categories for all modules and Main Pages of the system.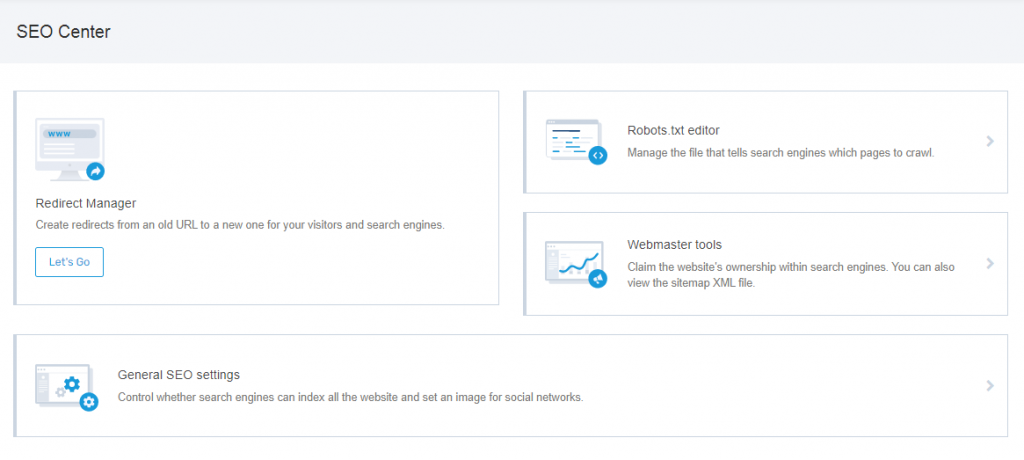 The main SEO news in version 13.2 are:
Integration with the new Google Analytics (GA4)

Robots.txt file editor (to fine-tune which pages can and cannot be crawled)

Page Redirect Editor (for more control of URLs/pages)

Uploading the ads.txt file (for those using Google Adsense and similar programs)

Facebook/Meta Business Manager verification code upload

Default image upload for social sharing (OG/Open Graph)
Plugins in Mobile Apps
eDirectory 13.2 also brings improvements to the Apple and Android Apps, which are now able to display the functionality of 8 Plugins:
Instant Messaging Plugin

Events Association

Articles Association

Multiple Videos for Articles

Multiple Videos for Listings

Advanced Reviews for Businesses

Geo-Targeted Banner Ads

Mailchimp Integration
In the App management section, we added a shortcut to Google Firebase, thus facilitating the sending of Push Notifications.
Upcoming system updates will bring more plugins to the apps.
Read the full list of enhancements of eDirectory v13.2 here.
Upgrade to the latest version of eDirectory today!
For active clients looking to take advantage of the latest and greatest eDirectory.com offers, fill out the Upgrade Request form or contact your account manager.
For new clients looking to launch their online Enterprise with the most complete directory software, please request a demo here, call us directly at +1-800-630-4694, or send an email to sales@eDirectory.com.