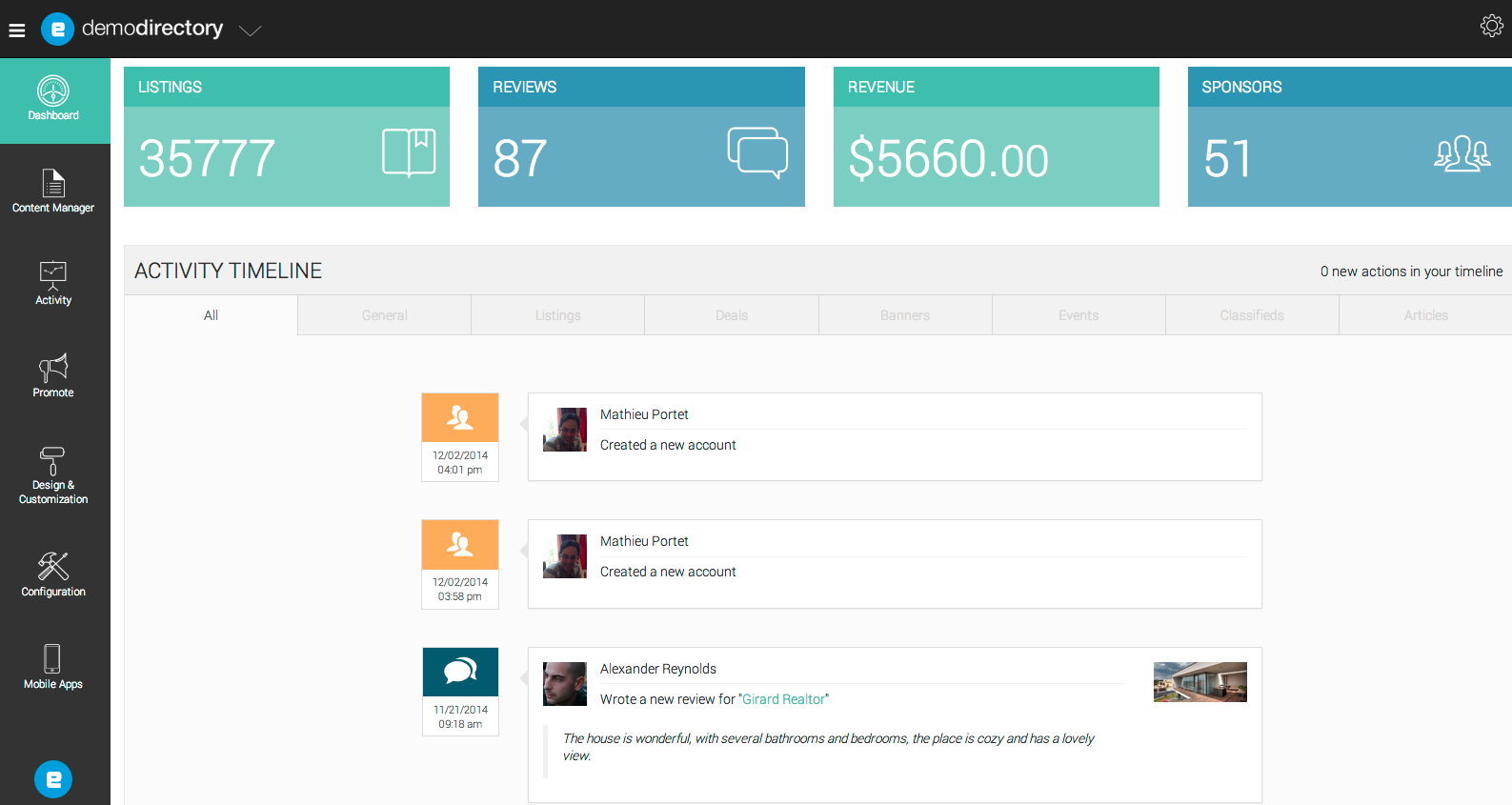 We are proud to announce the launch of eDirectory v10.4.  In addition to a number of SEO Improvements, this version features a fully redesigned Admin (Site Manager) area.  We overhauled every pixel, from the navigation on down, for usability and simplicity.
Take a look at some of the new features and improvements:
Image upload has been simplified with seamless drag and drop functionality allowing you to quickly upload multiple photos in a single action: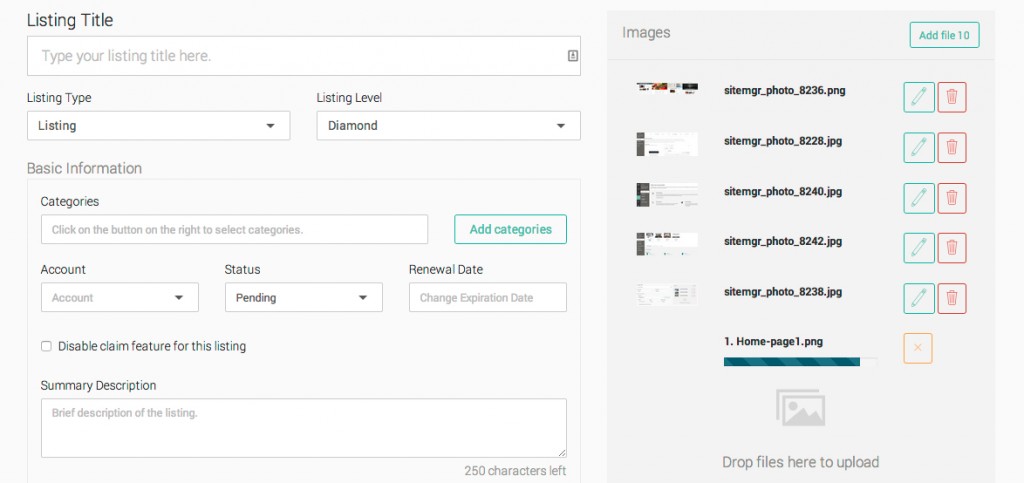 Integrated promotional features to help you get the word out, including quick access to marketing resources, a retooled SEO Center, new badges and more: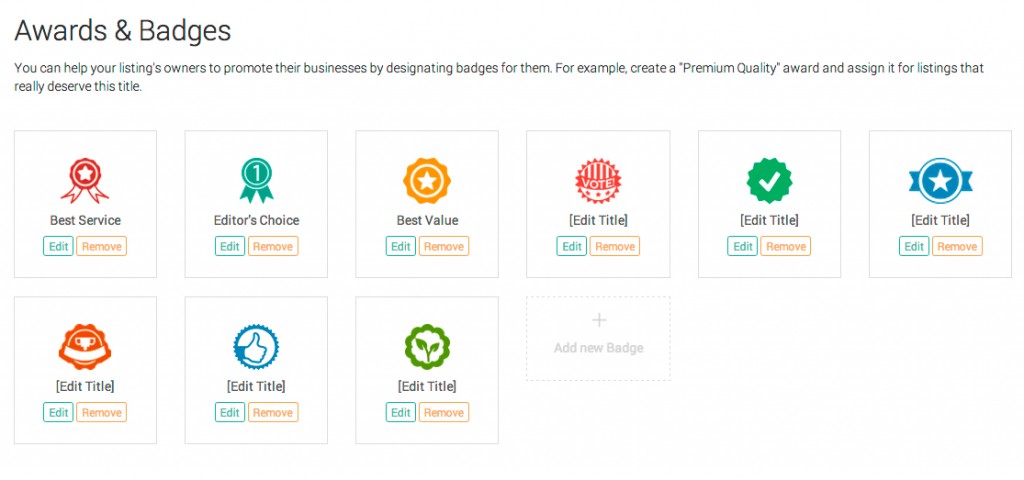 New custom page builder for your mobile apps with tools to add images, headings, text areas, quotes, lists and even video: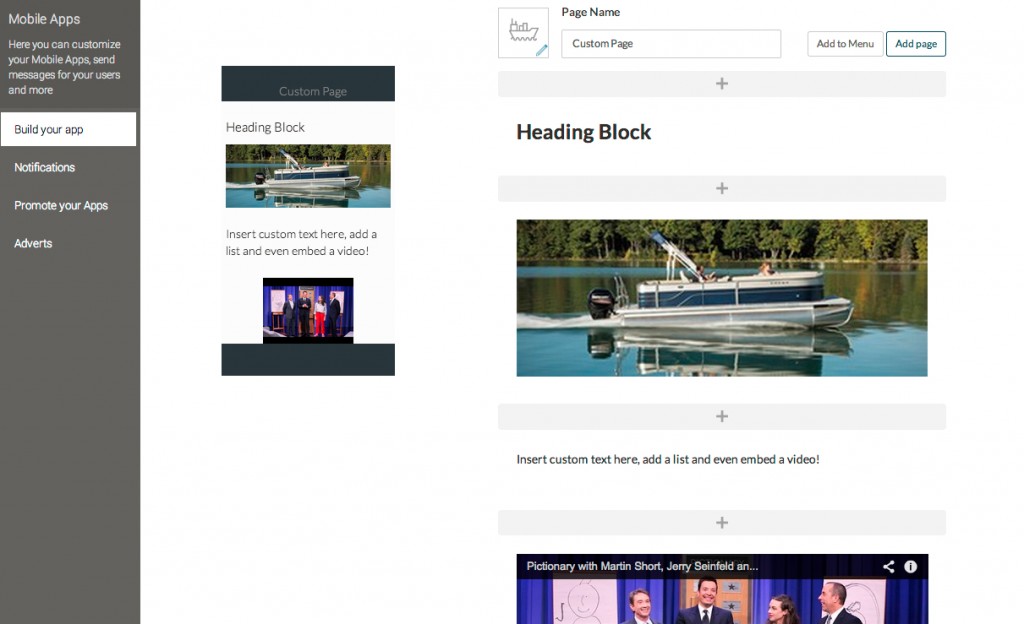 And much more…. visit our demo at www.DemoDirectory.com and change the Website Role to Site Manager or download the full 10.4 changelog here to see all the updates.