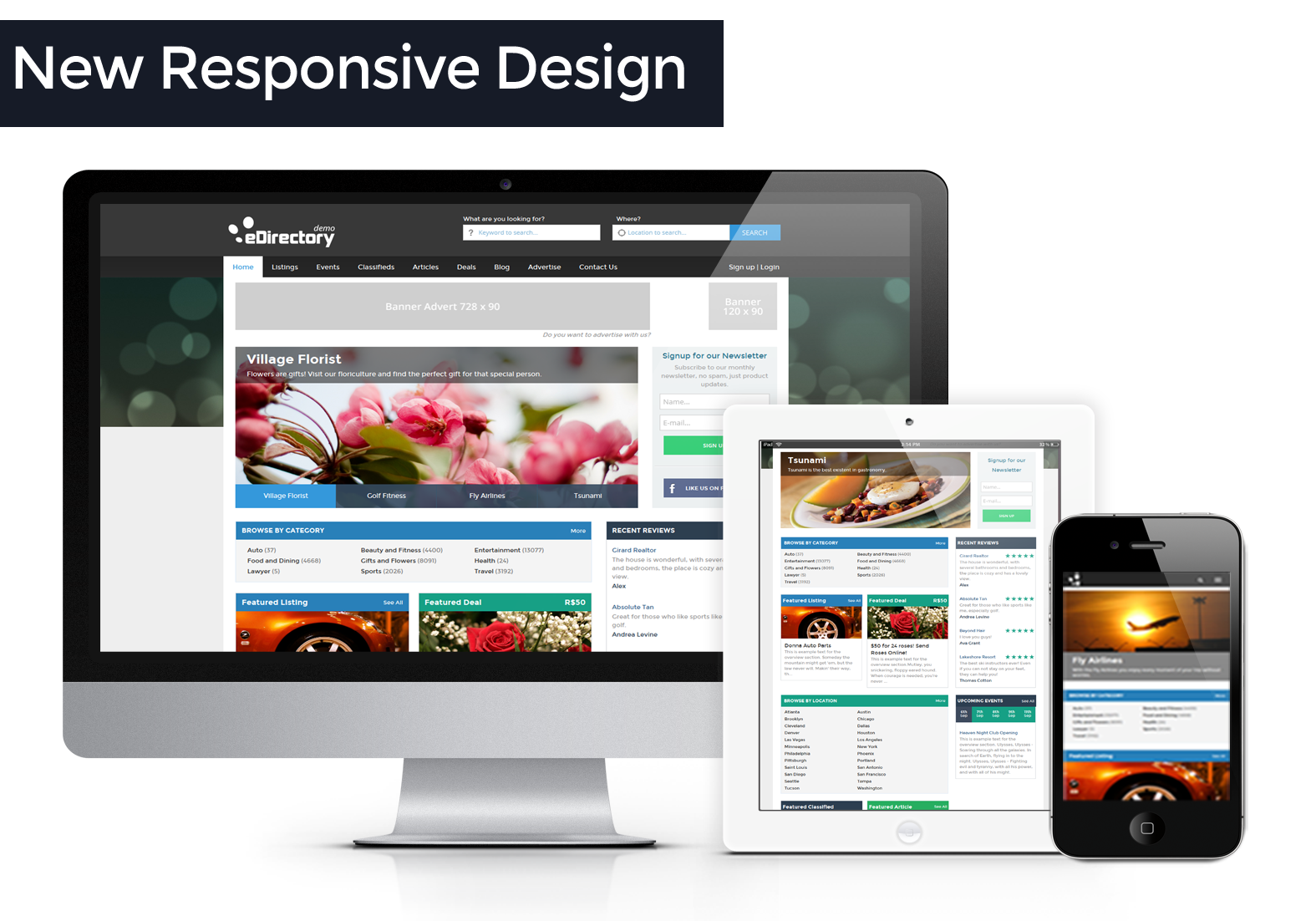 eDirectory version 10 has been released, and it's our best work ever.
It has an all new, beautiful flat design on the front, with all new typography. It's a responsive design, that resizes automatically for different screen sizes, and it is simply stunning on mobile devices.
However the best changes are under the hood, we redid the front end code from the ground up, based on the Bootstrap framework.
What this means for you? Custom designs can be done faster and easier.
New and Renewed Features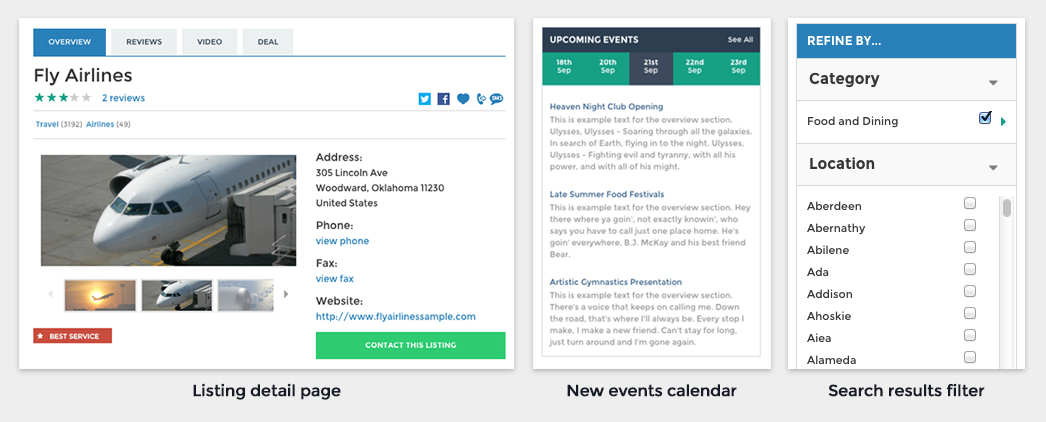 Version 10 also comes with improved  features that will change the user's experience in your site.
Search Filters: The results pages now have a filter feature, allowing visitors to quickly narrow down to what they are looking for.
Events Calendar: A new events widget shows upcoming events for the week.
Listing Detail: Listing owners can display video description, Facebook fan page and the features for their businesses.
Deal Map View: Deals are easier to find with the new map view on deals detail page.
A bunch of smaller tweaks are included as well, including ability to change the top background image, Facebook like button on Home Page, new fields for Contact Us and much more.
Check our demonstration site – www.demodirectory.com
Changes
The responsive version of eDirectory includes nice changes such as:
Email to friend removed from Default theme – replaced by Facebook like button;
Link "print" removed from detail pages;
Link "share" removed from summary and detail view (replaced by the main social media button, i.e: Facebook, Twitter and Pinterest);
Search Engine verification section within site manager area updated;
Page "Map tuning" removed from site manager and members area (it can be done using the main form to add and edit items);
Site manager change themes interface: added a message asking if users want to create the categories automatically or not when Dining Guide is chosen for the first time;
Dining Guide: Label "Make a Reservation" changed for "Contact this listing" on listing detail view.
Download the Changelog –
here
If you are interested in ordering the new version, or upgrading, contact our sales team at +1-800-630-4694 or sales@edirectory.com