Create amazing images for Online Directories! Here is our favorite free tool to create awesome visual content for your website and social media posts: Canva.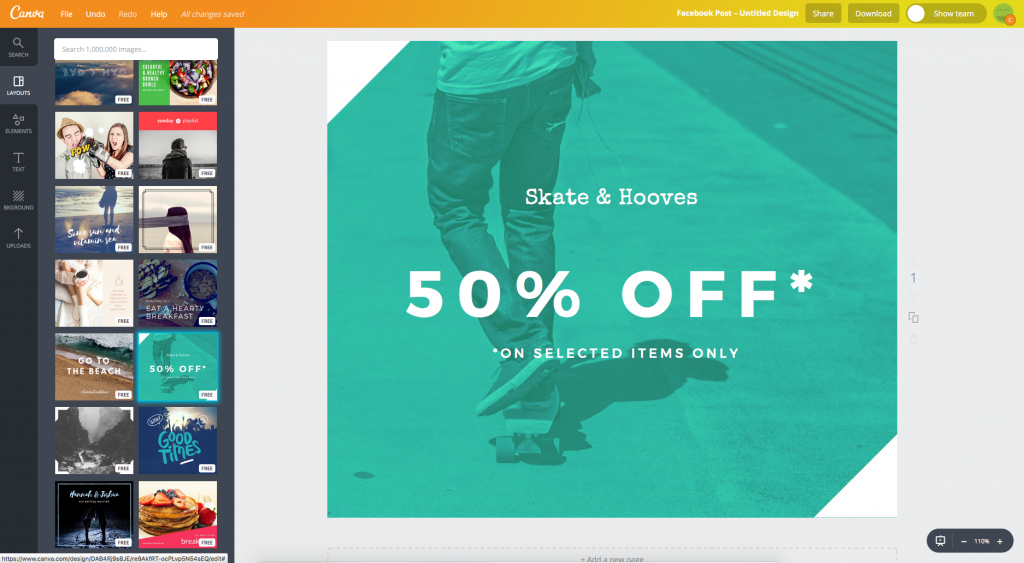 We've all heard 'a picture's worth a thousand words' – professional Online Directory branding and consistent, quality images across your website, social media, email and online speak volumes about your business. But let's face it, not all of us have the design chops and Photoshop know-how or time to learn complicated software to pull this off.
Whether you have mad design skills or are new to branding and graphic design, Canva, a free online graphic design platform, makes branding and visual content design a breeze! It offers free access to a wide assortment of design tools and options, as well as premium options for paying customers.
Canva's intuitive dashboard, drag-and-drop functionality and hundreds of pre-designed templates allow you to quickly create everything from simple website images to branded social media posts and ads.
Upload your own images or use one of hundreds of free (or cheap), searchable images Canva offers. Built-in image editing tools, filters and cropping options are powerful yet easy to use. Choose from a great selection of layouts, fonts, backgrounds, shapes, icons and more to further enhance your images.
If you are working with a team, Canva makes it easy to collaborate on designs with built-in sharing tools. Advanced team functionality is available in the premium versions of the software.
Create Images for directories websites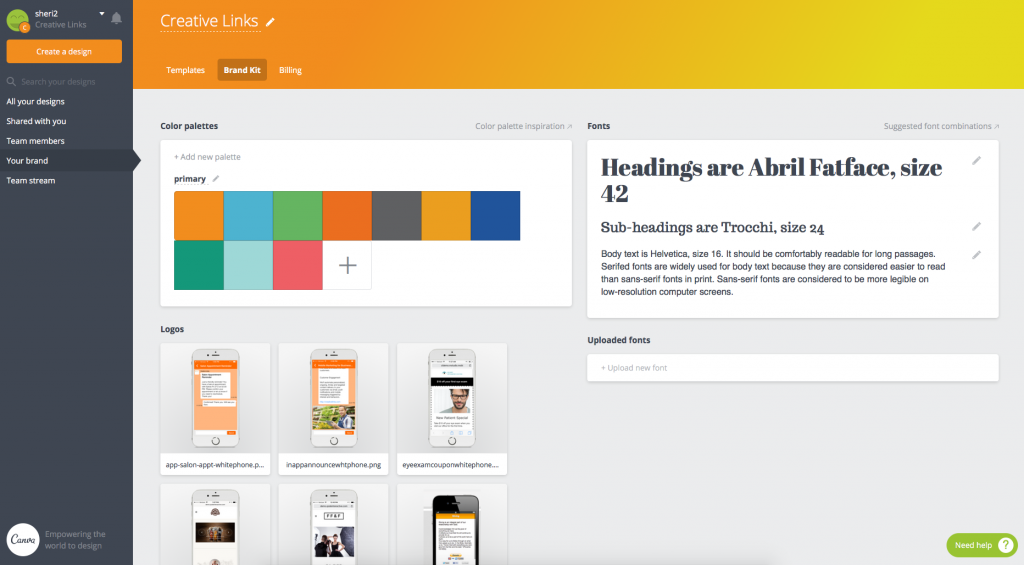 Use Canva's custom dimensions' option to create amazing images for your directory website sliders, default images, category images, blog headers and more. By adding branded visual content with your own color scheme, your website not only appears more professional, but adds a level of credibility and trust.
Design Banner Images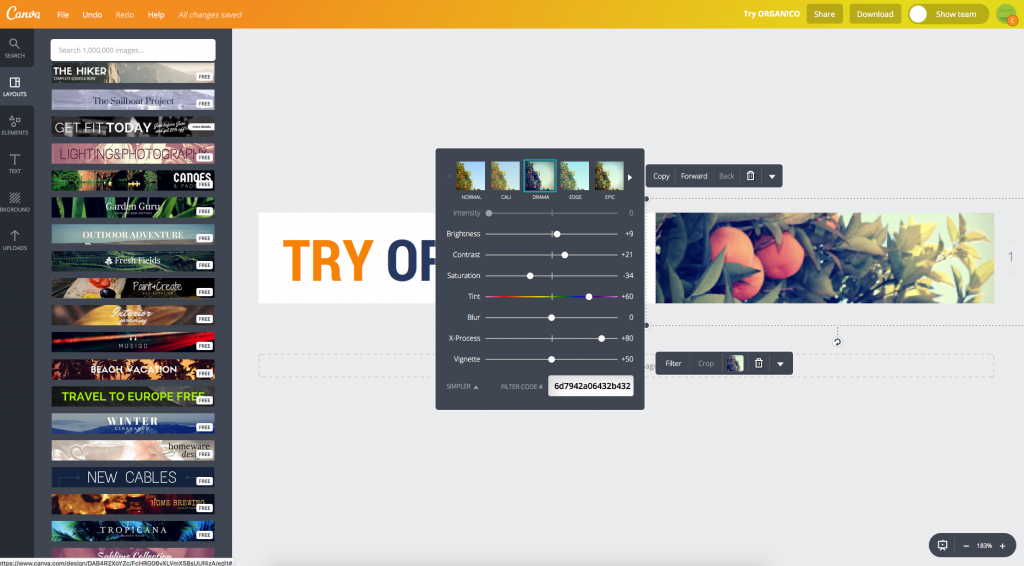 Monetize your directory website by offering to design and post banner ads for your advertisers across your website. If you are advertising your business or directory on other websites or using Google Adwords or Facebook Ads, create branded, professional ads with Canva's templates which are IAB compliant banner ad sizes such as leaderboard, skyscraper and rectangle ads.
Create Mobile App Images
Brand and customize your directory mobile app by using the custom dimensions tool to easily create mobile app icons and app loading pages. Add custom pages to your app and create custom images to enhance those pages.
Design Social Media Covers, Posts & Ads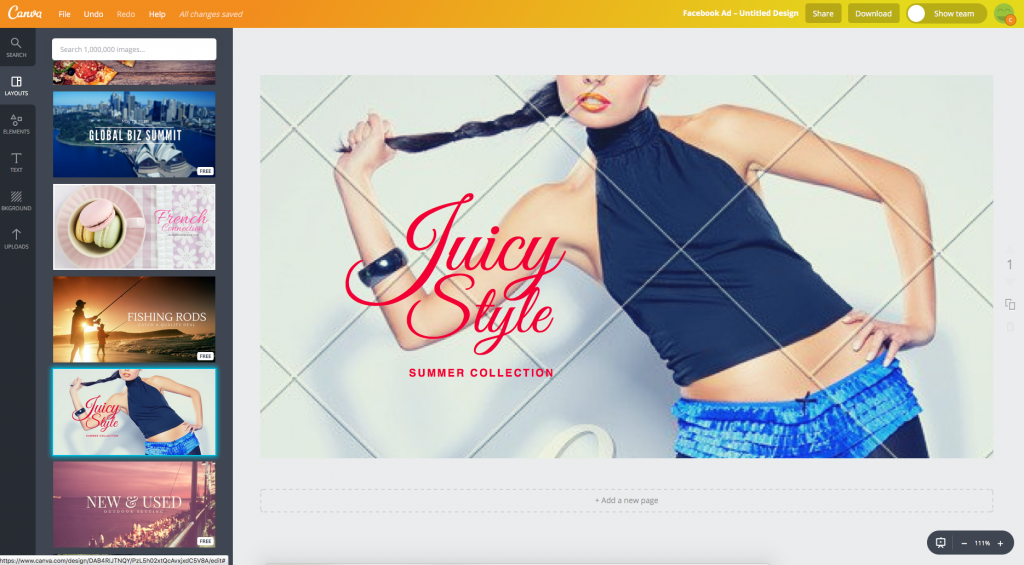 Visual content is more than 40X more likely to get shared on social media than other types of content and it's been reported that tweets with images receive 150% more retweets than tweets without images.
With Canva, creating beautiful, branded social media posts has never been easier! Instead of posting a simple photo, create a template with your own style and color scheme, add your website address and logo and put your own touch on it to make it your own.
Design Email Marketing Headers
Continue the branding across your email marketing as well. Create email marketing headers and footers to be used in your directory promotions from the website or if you are using a 3rd party email provider such as MailChimp.
Saving & Sharing Images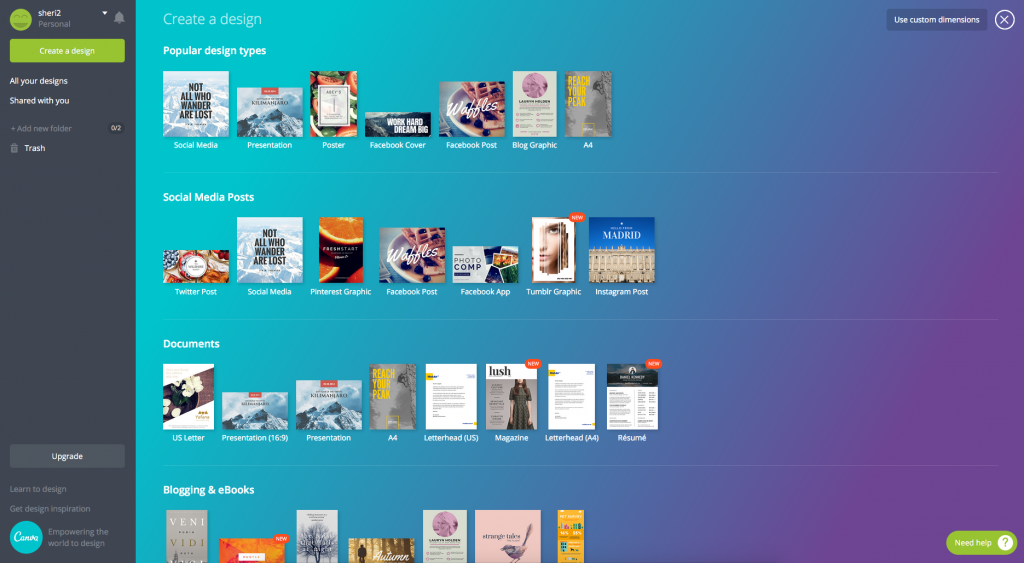 Save your images for web or in high resolution or save as PDF for further distribution. For printed materials, download in high resolution with crop marks to send to your printer.
Premium Features – Canva for Work
Upgrade to Canva for Work and gain access to advanced features and amazing branding tools and templates. The branding kit allows you to set your color scheme, fonts and logo to quickly and easily apply to all of your marketing materials.
And that's not all – the magic resizing tool is just that – magic! Once you create an image just the way you want it, choose the magic resizing option and instantly create an exact replica perfectly sized for all social media, email, documents, marketing materials and more.
To get stared creating your own visual content, we highly recommend using Canva and Canva for Work to create professional quality visual content.
For more information or to get started, visit canva.com and be sure to share your websites to show off your amazing new graphic skills!