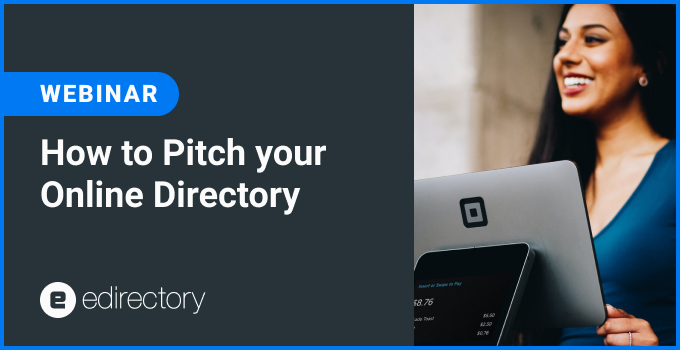 In this week's webinar, the marketing team discusses crucial strategies on how you can effectively pitch your online directory. From the very beginning, we look at how to:
What is a Pitch presentation
Who you should target
The best practices to be more precise on your pitch
During the early stages of your online directory, prospecting new sponsors is your most important task. Be sure to add some listings and classifieds to your website, write a good and complete description, and update the contact information, address, websites, and photos. Your prospect is going to take notice of this and will be more inclined to listen to your proposal.
You also need a good relationship with the people who can help connect you with the decision-maker of the business you are trying to reach to pitch your online directory. Known as gatekeepers, these individuals can be your most valuable allies if you are able to leverage them to your advantage.
Download the material discussed in the webinar:
This session was recorded on September 21st, 2022.
Want more tips? Shoot us a note at marketing@eDirectory.com and don't forget to join our Facebook group.