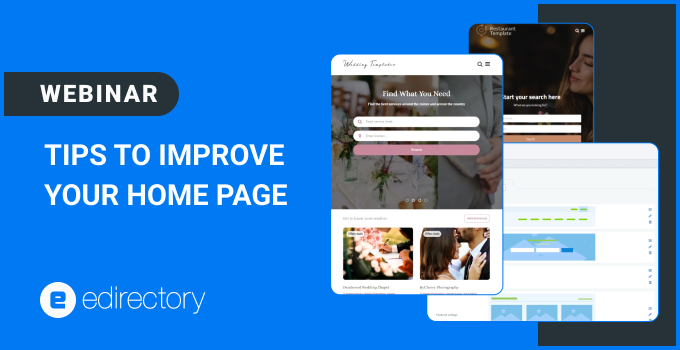 This webinar discusses some ways to present curated content on your website's home page. It is important to understand which widgets are most relevant to your website and audience since eDirectory offers several different widgets to enhance your home page.
Since this is the first touch point between visitors and your online directory, it deserves special attention. From a minimalist approach to a fully stacked model, there is a lot you can build with eDirectory.
Learn with our CEO James Chubb how to optimize the elements to improve visitors' engagement while you increase the advertiser's exposure.
USEFUL LINKS AND TOOLS MENTIONED IN THE WEBINAR:
*We are not affiliated, associated, authorized, endorsed by, or in any way officially connected to the tools and sites mentioned in the webinar.
This session was recorded on November 16th, 2022.
Want more tips? Shoot us a note at marketing@eDirectory.com.