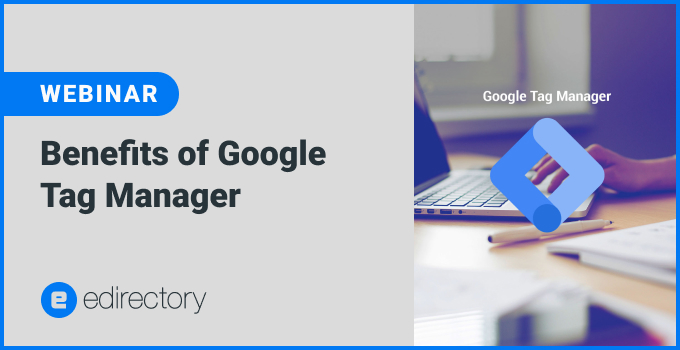 In this week's webinar, we covered one of the most useful Google web tools: Google Tag Manager (or GTM). If you own a website or manage one but are not a developer, you most probably already felt the need to implement snippets of code from Google itself or other services such as tracking pixels (Facebook), social media sharing, and a myriad of widgets. The benefits of Google Tag Manager are both in the ease of use as well in managing your tags.
And speaking of Tags, think of them as plugins, these snippets of code can make your site smarter by adding several types of tools in your website. Examples of tags are Google Analytics, Hotjar, remarketing tools, CRM integrations, submission forms, and the list goes on.
Prior to GTM, trivial things such as tracking codes would need to be hardcoded on your site by a developer.
According to the official documentation from Google Tag Manager, these are the basic concepts of Tags and Triggers:
Tag: A tag is a code that sends data to a system such as Google Analytics.
Trigger: A trigger listens for certain events, such as clicks, form submissions, or page loads. When an event is detected that matches the trigger definition, any tags that reference that trigger will fire.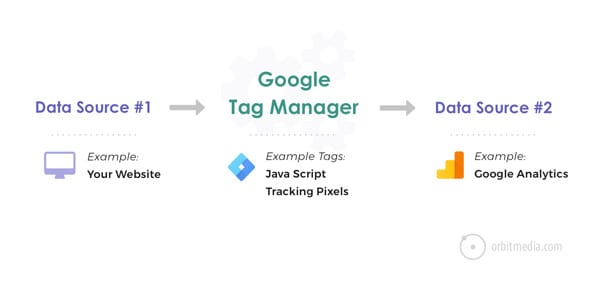 Source: Orbit Media
The tags work in conjunction with triggers, which are what release the tags to start tracking. It basically tells GTM when, where or how to fire a tag. These triggers can be set by page views, link clicks, form submissions, or even scroll depth.
Watch the webinar and discover the benefits of Google Tag Manager for eDirectory
Useful links and tools mentioned in the webinar:
*We are not affiliated, associated, authorized, endorsed by, or in any way officially connected to the tools and sites above.
This session was recorded on August 10th, 2022.
Want more tips? Shoot us a note at marketing@eDirectory.com and don't forget to join our Facebook group.