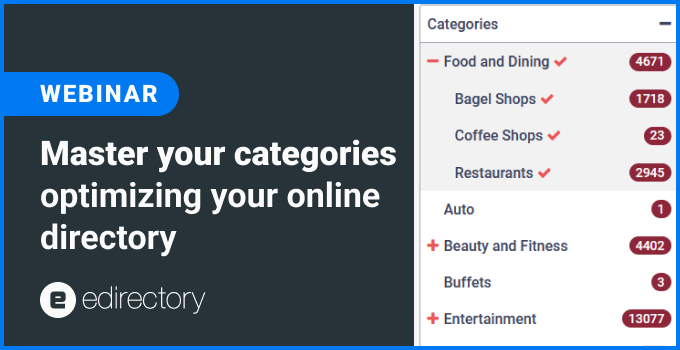 In this week's webinar, the marketing team and CEO James Chubb discussed one of eDirectory's most powerful features: Categories. This video will teach you how to master your categories and optimize your online directory to the fullest.
We begin by discussing categories and how you can organize your website, then do a hands-on demonstration of the categories of the most important modules, such as listings, classifieds, and even deals.
You'll learn how to customize your categories with images and icons by using the widgets in the design module, where you can change the background color and texts as well. If you have any doubts, please do not hesitate to contact the team.
Master your categories optimizing your online directory
How to balance the best taxonomy and the SEO for your categories?
We suggest taking a look at the search volume of these keywords using any of the tools below so you can compare the variants and improve your SEO strategy.
External links mentioned:
This session was recorded on February 09, 2022.
Want more tips? Shoot us a note at marketing@eDirectory.com and don't forget to join our Facebook group.