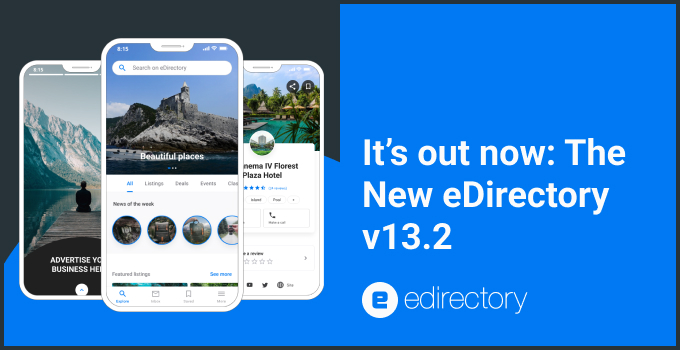 We are thrilled to introduce you to the latest version of eDirectory, version 13.2. eDirectory is an essential tool for businesses and individuals alike who want to create and manage online directories, classifieds, and membership-based websites with ease. With version 13.2, we have introduced new features and enhancements that will elevate your online presence and give you a competitive edge.
One of the most significant new features is the widget for headers with image sliders. This feature allows you to add a dynamic visual element to your website's header, making it more engaging and eye-catching. You can use this feature to showcase your best content, products, or services and attract more visitors to your site.
We have also introduced the featured items widget, which allows you to highlight specific items or services on your website. This feature can help increase sales and drive more traffic to your site by giving users an easy way to find and purchase what they are looking for.
But the most significant innovation in this version of eDirectory is the improved SEO center. Search engine optimization (SEO) is critical for any website looking to attract organic traffic, and we have made it easier than ever to optimize your site for search engines.
By taking advantage of these new features, you can improve the user experience on your website and help your advertisers get more visibility and traffic to their businesses. Watch the webinar now and discover how eDirectory version 13.2 can take your online presence to the next level.
Webinar: Meet the new eDirectory 13.2
*We are not affiliated, associated, authorized, endorsed by, or in any way officially connected to the tools and sites mentioned in the webinar.
This session was recorded on March 22nd, 2022.
Want more tips? Shoot us a note at marketing@eDirectory.com.