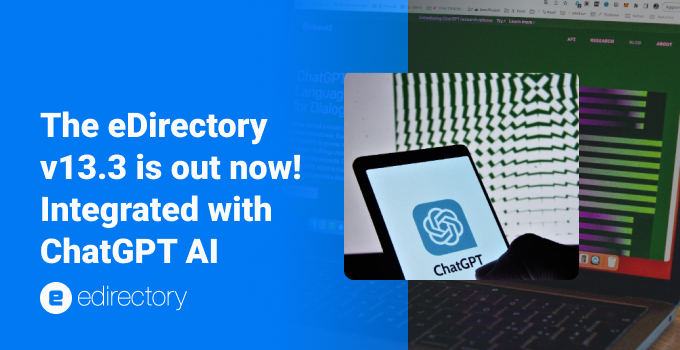 The new eDirectory 13.3 powered with artificial intelligence is now available. This new version brings the integration with Chat GPT, the most known artificial intelligence platform so you and your advertisers can create and optimize descriptions, keywords, and even write articles from scratch.
See all the new features and improvements of the new eDirectory 13.3!
Chat GPT – create and optimize content
The ChatGPT integration with eDirectory websites is a game-changer in the digital world. It streamlines operations, reduces costs, enhances user experience, and bolsters the SEO performance of your listings, events, blog posts, articles, and more.
While ChatGPT can generate initial descriptions, it's important to note that you have full control. You can customize and edit the content to align with specific business requirements or unique selling points.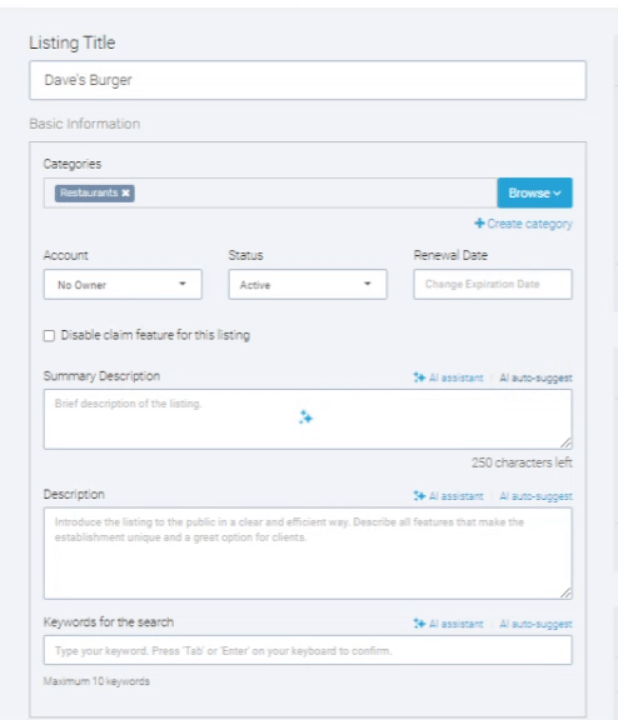 For Listings, Events, Classifieds, and Deals, this integration allows you and your advertisers to create/optimize long and short descriptions, keywords for the search, and SEO elements.
For Blog Posts and Articles, the integration is even more complete, providing an Assistant that helps you to determine the content you want to create. If you are experienced, you can type your own prompt so Chat GPT can deliver a tailored piece of content.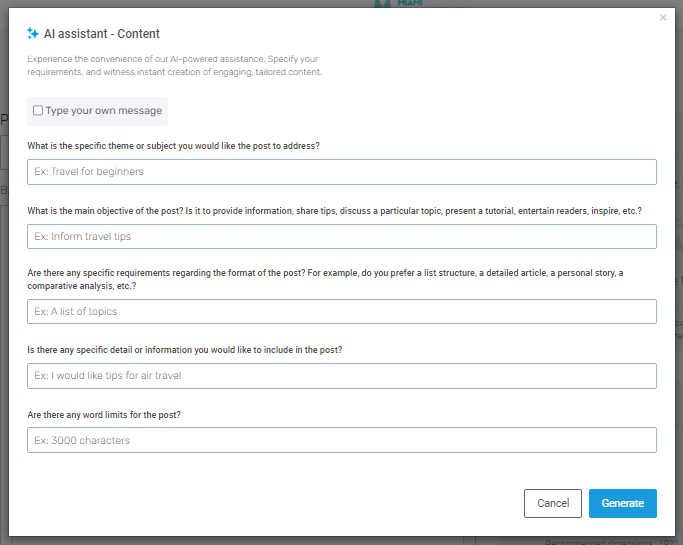 To enable this integration simply go to Open AI website – the creators of Chat GPT – sign up for an account and get your API key. Paste this key inside your eDirectory's admin dashboard and you're done.
Then you must configure if all levels of Listings and other modules will have access to this feature. Tip: if you enable this feature only for premium packages, it may help you boost sales and package upgrades.
Scheduling blog posts and articles
Now you and your advertisers can write and schedule when the piece will be published. Scheduling is a valuable tool for improving your content strategy, enhancing the reader experience, and increasing the efficiency of your content marketing efforts.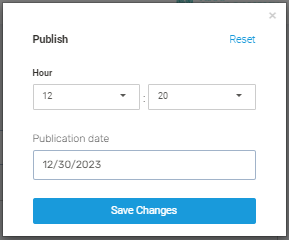 Timezone for Events and Listings
As many of our customers run national and even international online directories, they publish content for different time zones. This new release adds the ability for advertisers to select the timezone for their Events and Listings.
Now the end user will have more precise information about businesses opening hours and event times.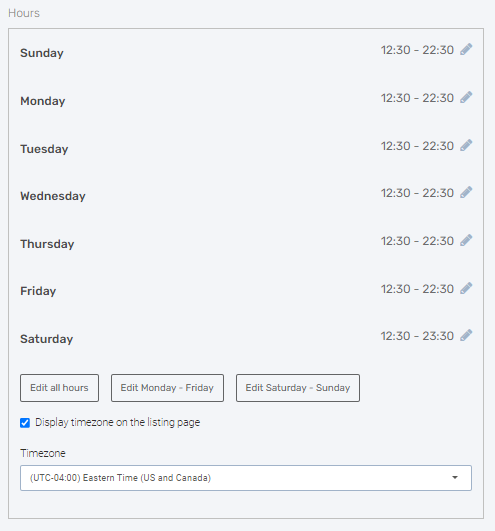 New widgets for the Page Editor
Adding more versatility to the general page's content you can now add Client Testimonials and Photo Galleries, this one available on grid and carousel modes.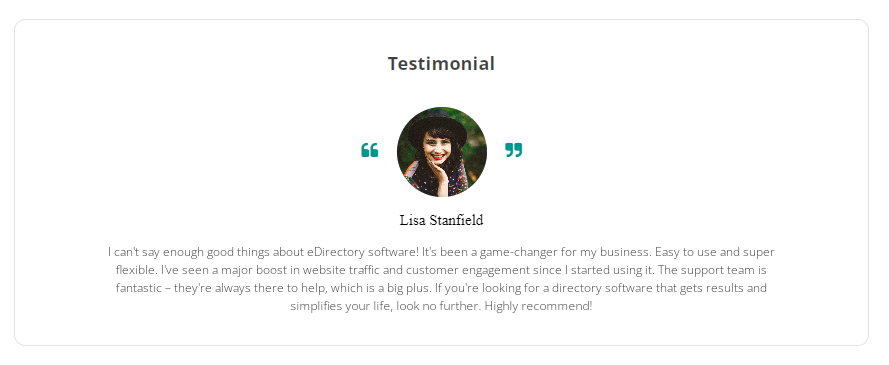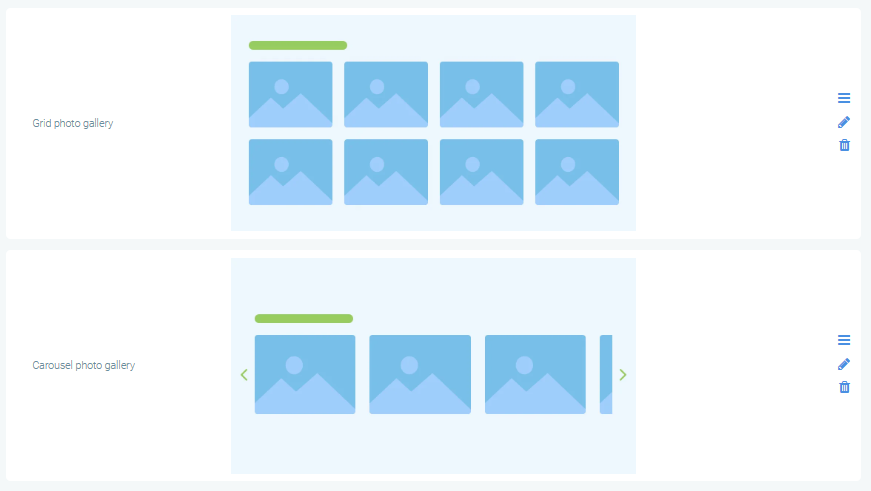 Updates on the Marketplace Widget
With this exclusive feature, listing publishers can create their catalog of products and /or services. This new release changes the pricing field to be optional and even accepts text in it, such as "Special Pricing".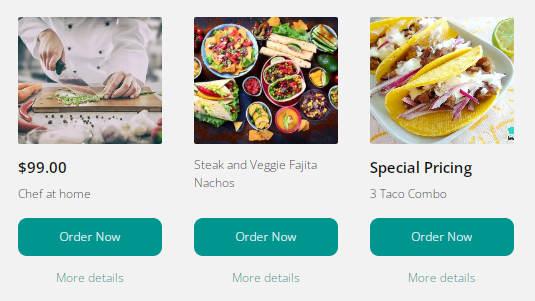 The Real Estate Plugin
Our most recent innovation has now revamped layout, and better labels, and is ready for the eDirectory mobile apps. It also brings two exclusive search widgets.

More improvements
The default location data import has been completely restructured, allowing site owners to import locations even when the site already contains content.
The display of logo images on the listing detail page has been updated to support larger logos in the new eDirectory 13.3.
Read the full list of enhancements of eDirectory v13.3 here.
Upgrade to the latest version of eDirectory today!
For active clients looking to take advantage of the latest and greatest eDirectory.com offers, fill out the Upgrade Request form or contact your account manager.
For new clients looking to launch their online Enterprise with the most complete directory software, please request a demo here, call us directly at +1-800-630-4694, or send an email to sales@eDirectory.com.