What is the best business directory script to start a project?

When working on a new idea, it can be daunting to navigate the internet and find the best solution for your needs. Particularly when you enter WordPress territory, where there are so many plugins, and both free and paid themes to choose from, you are almost certain to waste time trying out options that are not professional.
Outside of that scenario, you will find other options that are not an all-in-one solution in terms of suiting any niche you may need. If you would like to build a new online business such as a restaurant guide or a fitness & wellness online directory, you could do both with a professional look with eDirectory.
Let's show you what are the main strengths of eDirectory.

And what makes eDirectory the best business directory script?
In a few words, the complete package! 
eDirectory is the most complete directory script out there, fully-featured from top to bottom, beautifully designed, and ready to generate a recurring revenue stream.
Built using technology platforms that power many of the largest sites on the internet. In addition to the core technology, we have optimized our code and configurations for speed and reliability.
The eDirectory setup is fast and easy. You can import listing data from a spreadsheet, and click to edit navigation and other site layout items via the widget-based page editor. Launch your site in minutes and manage your content with ease.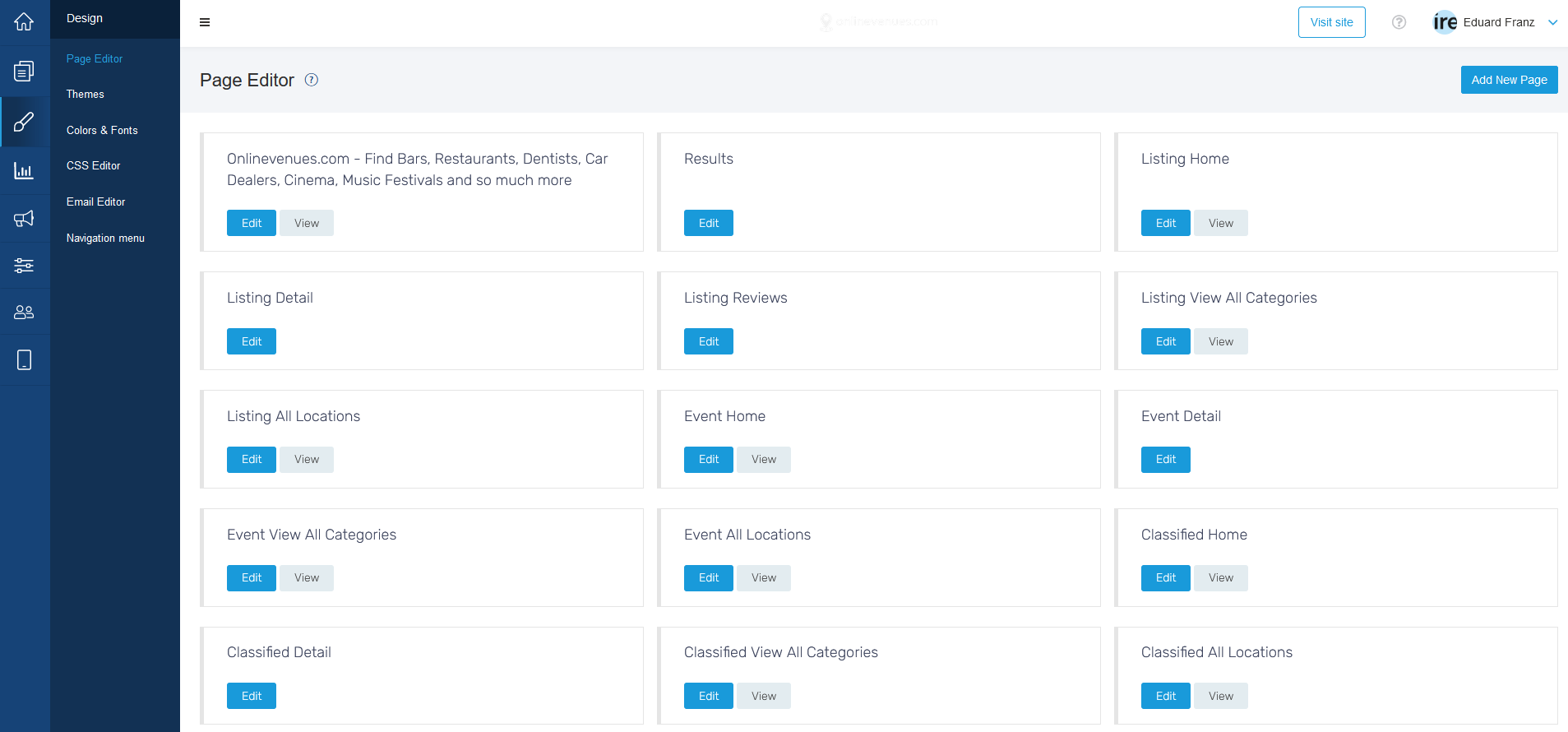 All versions come with the following modules: Listings, Deals, Classifieds, Articles, Events, Blog, and Banners. It also comes with a User Profile, Advertiser Dashboard, and 10+ Payment Gateways to make it easier to monetize your online directory.
And to complete that full package, you still get the only online directory app builder in the market with native support for iOS and Android. Know more about the integrated app builder.
Built with SEO in mind, you can focus on content, and rest assured your site will rank well in the SERPs.
eDirectory Tech Stack
PHP

JQuery JavaScript

{Less} CSS

Bootstrap

Symphony

ElasticSearch

MySQL Database
The out-of-the-box features our clients love
Claimable Listings

Coupon Codes creator

Social Login

Email notifications

Bookmarking System

SEO Center

Photo Galeries

Video embedding

Page editor

Perfect for beginners. Fantastic for experienced developers!
eDirectory has an intuitive interface to help our customers to create and manage their directory websites with ease, taking advantage of our Cloud subscriptions: don't worry about installation and hosting, we've got you covered.
Skilled developers can self-host our directory script accessing the source code to perform any modification in design and features.
What you can build with eDirectory in just a few clicks:
Lead-gen directory websites

Buyer's Guides

Local, National, and International Business Directories

Membership sites

Yellow Pages sites

Classifieds Portals

Restaurant Guides

Review Sites

and many more, unleash your creativity!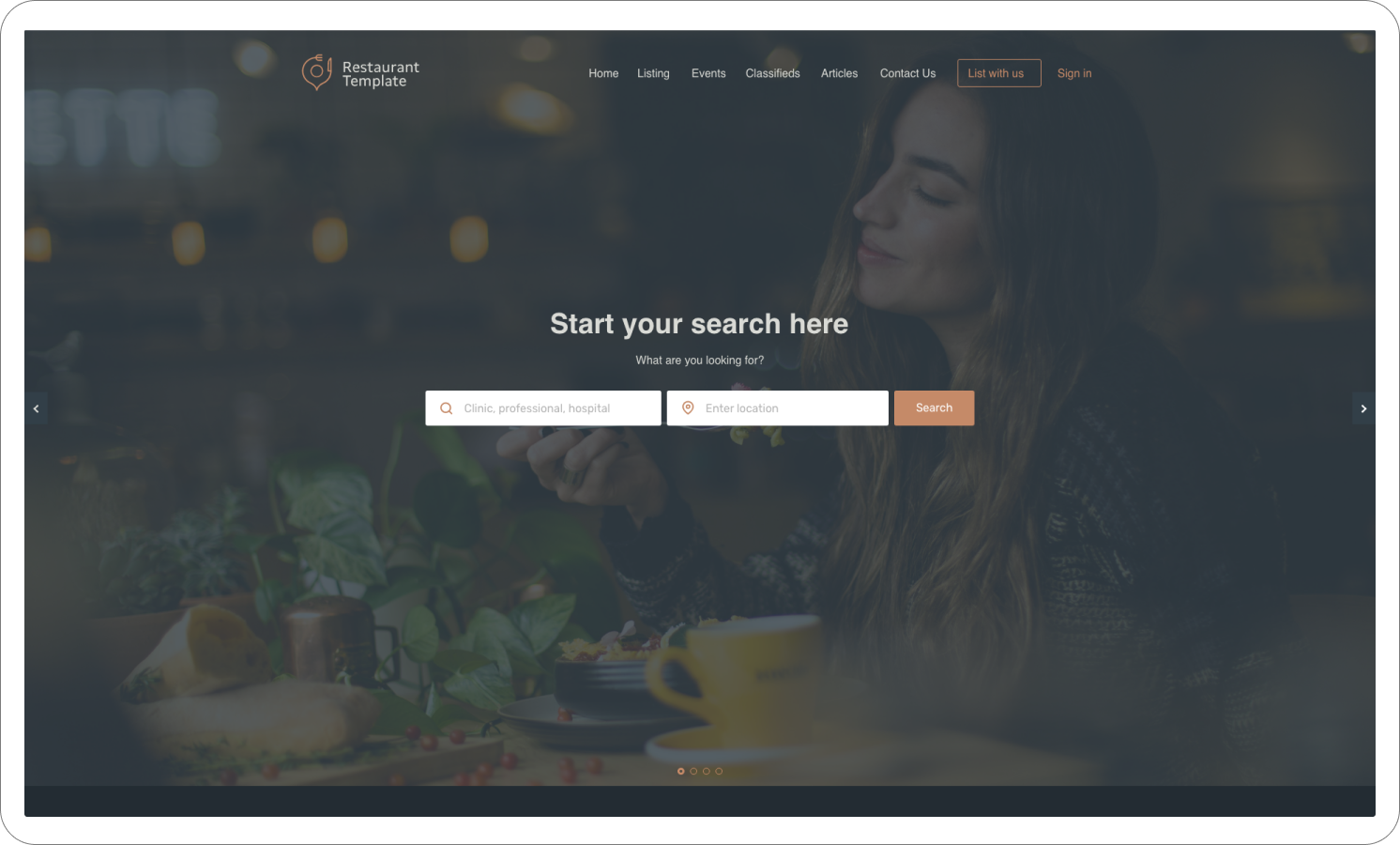 Take a Guided Tour of eDirectory