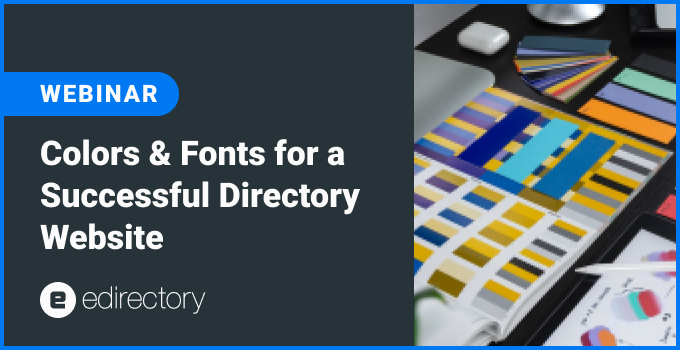 Research indicates that people judge a product (unconsciously) within the first two minutes of contact. In between 60% and 90% of cases, this judgment is solely based on the color of the object.
A site can have stunning images and well-balanced text, but if the color palette does not appeal to visitors, they will likely leave. The worst part is that they may not even realize why they left.
A color can evoke a particular mood or evoke associations based on one's environment or past experiences. Color psychology teaches us that blue is often associated with feelings of trust and loyalty, while purple represents luxury or imagination.
You can analyze the sites that you like most or that are references in your niche and make a comparison. To identify every color used on a website, up to the exact hue and hexadecimal code, you can use a google chrome or firefox addon extension like colorzilla.
Would like to know how colors & fonts work together to build a successful directory website? Watch this week's webinar to know more.
Useful links and tools mentioned in the program:
Color palette generator
*We are not affiliated, associated, authorized, endorsed by, or in any way officially connected to the tools and sites above.
This session was recorded on February 23, 2022.
Want more tips? Shoot us a note at marketing@eDirectory.com and don't forget to join our Facebook group.