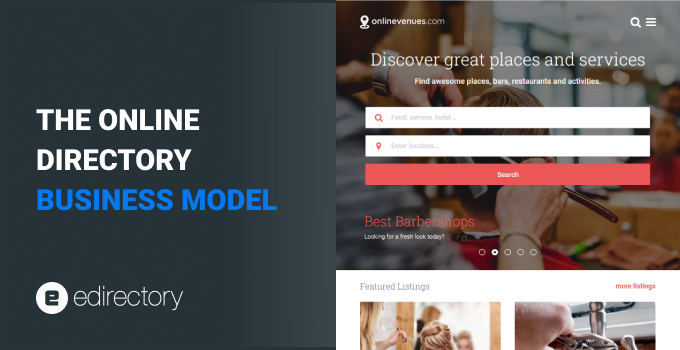 Starting a new business with an online directory is a very attractive option for several reasons. Online directories are one of the most effective business models within the online media space and can be used by agencies to grow revenue or by entrepreneurs to launch a new digital company.
Some advantages of the online directory business model:
Easy and affordable to setup;
Provides a valuable service for people making purchase decisions;
Much of the content is user-produced, meaning the business can be run with a small team;
Low ongoing maintenance;
Generates high-margin, recurring revenue.
In this article, we'll cover the foundation of the online directory business model, as well as learn how to monetize the business and get the first customers.
What is an online directory?
An online directory is a guide that assists people in making a purchase decision, whether it's a local guide for restaurants and hotels, a niche product, such as a guide to help set up a wedding, or a business-to-business guide for buying factory equipment or enterprise services.
Online directories provide information about specific businesses including their names, addresses, contact details, associations, services, and products offered in the form of listings. Businesses are typically categorized based on their location, activity, or rating, and the directory must ensure that all the information in its listings is accurate.
In this business model, there are several niches to be explored and each one of them generates value differently for users and clients (which we will discuss in the next chapters).
How does the basic business model work
The basic business model is creating a site that has a list of all the relevant suppliers, which includes detailed information about what they offer, photos and videos, ratings, and reviews.  The model originally was used by yellow page companies, which in the US was a 20+ billion-dollar-a-year industry globally.  Also, niche B2B media companies often published vendor and supplier directories.
The online directory business model has been in use since the late nineties. Did you know that Elon Musk himself, when starting his climb in the business world, created an online city guide with maps and yellow pages, founding Zip2?
Back then, the company's strategy was to create a physical database to promote this service to major newspapers and media publishers. He managed to close deals with major publishing houses like the New York Times, Chicago Tribune, and others.
In short, in February 1999, he sold the company to Compaq for $307 million. With the $22 million he received for his 7% stake in Zip2, he next launched an online bank called X.com, which merged with Confinity to form PayPal in 2000.
Interestingly, since then, the online business directory model has grown more and more, attracting the attention of different brands, products, competitors, etc.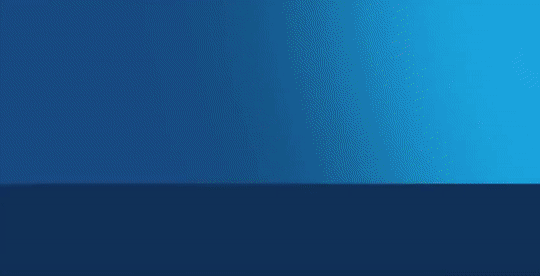 Business listing information example and how the information is displayed in an online directory.
The power of curation
Online information is everywhere these days – you can find information about a business on Google, Facebook, and many other sites. So why would people need a directory? The value is in the curation. The directory shows all the suppliers, ratings and reviews, and other information making it the authority to help make the purchase decision. There is so much information out there that curation is especially valuable, filtering out the noise and delivering only what's really valuable.
By exploring the best content available in a certain niche, your online directory will be recognized. Customers value the diverse perspectives offer about the topics and interests that interest them. So get to know your audience, what are your customers looking for? What are their pains and needs?
Pay extra attention to the following points in order to have an effective curation process:
The kind of audience you are trying to build
The segment of customers you are trying to attract
Knowing your audience (and your niche) is key. Remember this.
As a source of curated content, your online directory's purpose is to share listings, events, deals, and classifieds that your audience wants. It acts as a funnel. It is one of the most important ways to build trust between you and your audience. The better the content you provide, the more likely you are to receive clicks and referrals.
Get to know the types of online business directories
There are several types of online business directories to meet the most diverse interests and segments you could think of. Here are the most commonly used today:
Online local businesses;
Classifieds;
Real estate classifieds;
Job boards;
Freelancers;
Domestic services;
Events;
Weddings;
Doctors;
Travel, hotels, and food,
Softwares and apps;
Auto sales.
The key elements to having a good online business directory
For your online directory to be of higher quality, it must consider the following parameters:
Breadth and depth of data for the categories the directory covers, so it has all the relevant listings and all the relevant information about each listing.  We have an entire Webinar dedicated to this topic.
Provide relevant related content to attract more traffic (blogs, videos, social media);
Present advertiser listings in an attractive and organized, with good descriptions and images;
It is essential to have integrations with providers for online payment, allowing sales through this channel (check your local and major gateways);
An online sponsor dashboard would allow sponsors to fully manage their listings. This saves time and allows greater flexibility for advertisers;
To ensure a higher position in the search rankings of your listings and websites, it is essential to have content optimized for SEO;
By providing maps and information related to the locations of listed companies, the directory site becomes much more useful to users.
Reviews are important to make other users from your audience to have based purchase decisions.
Invest in good quality photos and videos, hire a photographer or an image specialist. Good photos make your online directory look and feel more professional, and also make the sponsors sell more.
And curation, as we mentioned before. Stay in your niche, promote an Editor's Choice Award and other creative contests to engage with your audience.
How to get the first customers for your online directory?
To get started, you need to develop some marketing strategies to promote your online directory and attract your first customers. It is a job that requires a certain amount of patience to take the right steps and achieve the desired results.
Next, we will present some tips to attract the first customers to your online directory site, which are:
Build listings on your site to grab users' attention as an empty business directory doesn't grab anyone's attention. You can scrape listings and start filling your website by yourself.
Use social media to promote your online directory, as your target audience is in these spaces and willing to interact with brands;
Take advantage of the opportunity to establish a relationship with your audience by electing your visitors' favorites in a certain niche;
It is interesting to start using paid advertising, such as Google Ads, to increase traffic to your online directory quickly. Bing ads are also an option;
Drive traffic to your directory site and build authority for your brand by writing relevant content and using guest blogging. Organic strategies typically require a longer time to work;
These are just a few suggestions to get you started in making your online directory popular and profitable.
How to monetize your online directory?
Certainly, most online business directory sites make money by providing visibility to their partners. This happens both with the dissemination of products and services and with the use of spaces for advertisements.
Additionally, some websites offer premium advertising and spaces. Once you have your online directory, it's time to monetize it. It's what generates business and profits.
Other forms of monetization can also be found in niches and differentiated business models, for example:
Affiliate Marketing;
Sales of leads;
Sponsored newsletters;
Disclosure on social networks.
Paid advertisement inside the online directory business model
The option of paid advertisements to earn income in the online directory business model is the most used and applies to several types of online commercial guides, such as:
Stores;
Restaurants;
Subscriptions to scientific articles or videos;
Job vacancies, among others.
In this type of monetization, businesses pay to have their brand appear at the top of search results in their category. This is certainly an effective method of gaining visibility.
In addition, this type of listing generates recurring revenue, as the company can pay a monthly membership fee to have your name displayed throughout the month at certain times.
The listing is displayed on the first page of its categories, depending on the type of plan that is chosen by the companies. For example, a plan might offer three levels of memberships, such as:
Bronze ($30/month): Featured listing in a category and 2 photos to upload;
Silver ($50/month): Featured listings in 3 categories, 5 photos to upload and 1 social media account link;
Gold ($100/mo): Featured listings in 5 categories and 1 rotating ad slot, 10 upload photos, and linking 5 social media accounts with active feed updates.
In this example, it is clear how the advantages of each plan are increasing and how you can choose the one that best fits your budget.
Interestingly, the amount charged by companies to advertise their services and products directly relates to the quality of the directory site. Thus, the better your online directory, with a lot of good listings, the more you can charge for these plans.
As well, the more traffic your site has, the more opportunities you have to attract advertisers.
Ad spaces available
You can also monetize your online business directory by selling ad spaces, i.e. banners. Initially, you can offer free advertising space to encourage sponsors to start using your online directory.
You can also use the rotating banner to sell the same space to different companies. This requires defining a marketing plan that can be weekly, biweekly as well as other options.
One way to charge for ad slots can be Cost per 1000 impressions (CPM) or cost per click (CPC), or by setting a monthly fee for a certain space in a specific location on the page.
Take advantage of every opportunity to advertise your online directory. Some ideas can generate good results, such as promoting events related to the niche market in which it operates. Or even promoting articles, classifieds, and everything else that may be related to your business and generate an audience.
How to get started?
This is a critical step in getting your business directory started and on its way to success.
With the tools available today such as directory templates, themes, or online directory scripts, it can be overwhelming to build and update your online directory yourself or have to rely on a developer.
A company that specializes in online directory site software has a lot to offer for your online business model. For example, eDirectory is an extremely complete and commercially available directory website builder.
It offers its users all the tools to create, manage and promote a successful directory site. It also offers a robust list of resources, including some essential tools to help you market your directory online, such as:
Ability to create professional directory listings with images, videos, social media feed, and coupons within an intuitive and beginner-friendly interface;
Customize your pages to fit your needs, using a visual editor to create different categories for each listing you create;
Seamless integration with the most popular social media platforms and encouraging advertisers to promote their own listings with social sharing links;
Automatically integrate with Google Maps as new listings are added;
Providing automatic payment reminders to listing owners as their payment due dates approach;
You can generate business for your advertisers by allowing them to create their own coupons and offers directly from their listings. Additionally, you can sell them banners ad space;
To get a better idea of all these eDirectory benefits, go to edirectory.com and schedule a free guided demo. You will be surprised!