Since the release of eDirectory v11.1 our customers are able to select from 4 beautifully re-designed templates, one of them is the the Medical Directory Theme.
The Medical Directory Theme
The Medical Directory theme is designed to promote the health and wellness industries and features. This theme puts recent reviews front and center – an important feature when choosing a healthcare professional.
Of course you can use this theme for ANY business or industry and customize to meet your needs. All of the image sizes are consistent between themes so you may choose to switch themes at any time and will not lose the integrity or compromise the design of your directory website.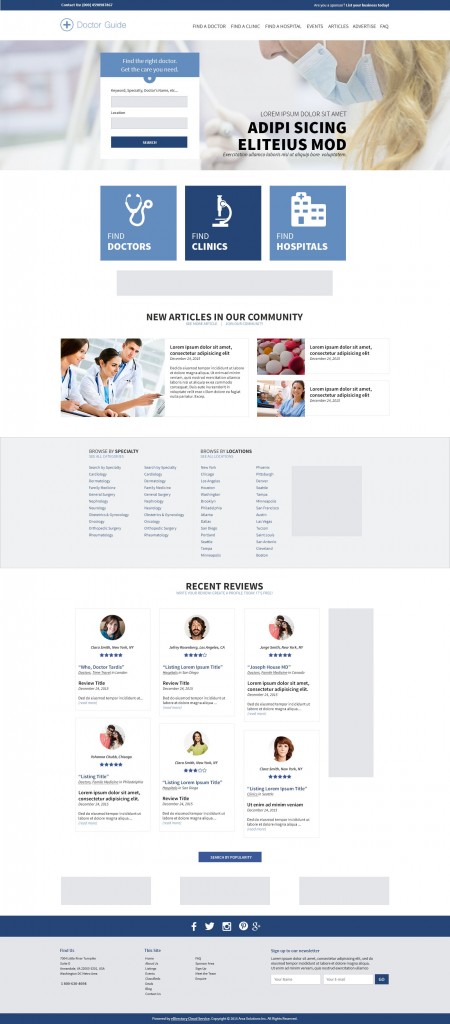 Interested on having this Medical Directory Theme? If you are new on eDirectory, signup today! Already a customer and ready for v11.1? Request your upgrade!