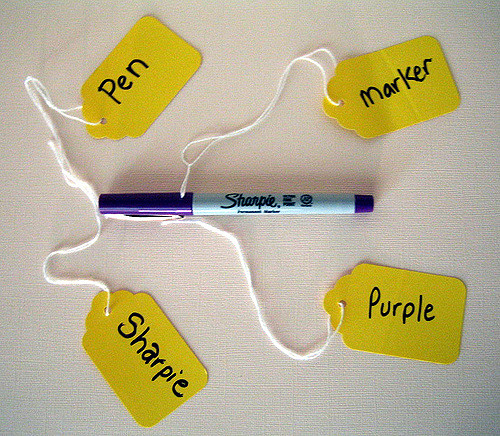 The Google Long Tail: Opportunities to generate unparalleled search traffic through online directories
If you're already familiar with the Google Long Tail, the first part of this document will serve as a refresher, and perhaps open your eyes to a few examples the Long Tail model has played into the success of many businesses.
The Long Tail is a concept describing how selling a large number of unique items in relatively small quantities can generate more total revenue than the blockbuster. This is largely made possible by advances in technology that have lowered distribution costs. This white paper details how a Long Tail strategy can be applied to raking in search traffic by targeting niche keywords using an online directory.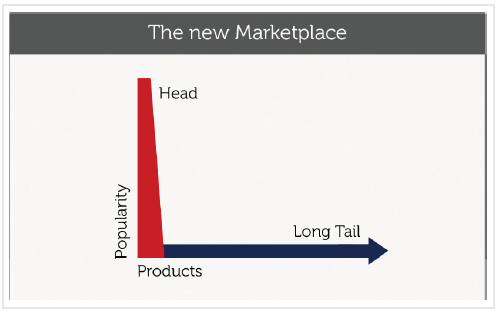 The Y axis in this chart shows popularity of any particular item. This could relate to amount of downloads, sales, units, or any measurable standard of success in today's market. In music, the 'Popularity' column could be replaced with number of CD Sales, downloads or plays. In Google's case, this axis represents the number of dollars in ad sales. We see the head, or red portion of the graph accounts for the highest CPC (Cost Per Click) rate that advertisers spend on desirable popular keywords like "Insurance," "Mortgage," "Cars," or "Hotels."
In his book entitled "The Long Tail: Why the Future of Business is Selling Less of More," Chris Anderson sheds light on an example of how Rhapsody capitalized on the opportunity they saw in the Long Tail. In terms of music, the 'head' or red shaded part of the graph would represent those artists or groups who have the most sales, downloads or plays. These are more popular artists with multiple billboard topping, platinum or gold selling hits. These are what record stores or stores that sell records/CDs are selling. In the orange portion of the graph, we have the tail, which includes an abundance of less popular artists. These are bands whom you've likely never heard of, who are on small time record labels and tour small clubs throughout the country but have avid, cult like followings of small groups of people.
Most record stores won't carry these artists because, well, they aren't high in demand and their records aren't flying off the shelves, so how cost effective could it really be carry their CDs? Think of it this way: If bands represented keywords in the graph above, The Rolling Stones, The Beatles, Bon Jovi & Pink Floyd are in the head of the graph, and Hot Rod Circuit, The Victory Year and Sir Salvatore are bands in the Long Tail.
 The point being there aren't thousands of Bon Jovi's or Pink Floyds, there are, however millions of bands like Hot Rod Circuit, Victory Year and Sir Salvatore that you've likely never heard of before. The secret of the Long Tail is in what isn't shown on this graph, specifically on the far right side. This model doesn't rapidly take a nose dive into the ground as it moves more toward the right as one might expect. In fact, it takes a very gradual, slow decline and spans out for quite a distance. Why? Because there are millions of bands in this world with smaller record labels going on local tours than there are bands major record deals performing in stadiums around the world.
What Google saw was big spending advertisers on prime keywords and phrases in the red, or head of the graph, on words like "Insurance," "Mortgage," "Cars," or "Hotels." But what Google realized was there were millions of potential advertisers in the Orange. So what did they do? They provided a platform that would allow smaller advertisers to buy more niche CPC phrases, piped them through thousands of ad networks (think small
publishers) and accordingly, advertisers are able to pay 10 cents or 25 cents a click, which becomes affordable to a business of nearly any size.
Google made advertisers of nearly every business in the world that has an online presence and today, this accounts for over 30% of Google's business. What did Rhapsody do? They took all the music that record stores and Walmarts wouldn't carry, and hosted it online. Currently, these 'Long Tail' artists on Rhapsody's music application account for 25% of its' business.
So what does this mean? Well if the key to success in online business is selling less of more, there's something to be said about what these Long Tail search keywords can do for generating search traffic to a website. Many businesses concentrate on the SEO quality of their site and often overlook at what quantity can do for your search traffic.
If there are as much, if not more opportunities in the tail, and content is king, why not create Long Tail keyword-driven content to rake in search traffic? Let's take all the content in the tail, centralize it, organize it and create a valuable resource to website visitors. Online Directories produce thousands of pages of unique, Long Tail-driven content and consequently rank very well on search engines.
You can spend time with SEO experts modifying your content, adjusting your page titles or URLS in order to rank higher on search engines, but developing unique content through directory listings can do as much, if not more to drive search traffic to your site. While directories may not rank #1 in "New York Restaurant" they do rank very high on more niche, specific terms like "French Provincial Restaurant Upper East Side."
Where there is search traffic, there are ad dollars to be made. What makes the opportunities at hand even more lucrative is the fast pace transition media is taking from print to online. Print is dying. It's not dead, and it's not right to say People, Time, or the New York Times are going under anytime soon, but print media is on its way out. It's not cost effective, it's not as easily accessible and for marketers, it's simply not measurable enough.
Web 2.0 guru Gary Vaynerchuk said, regarding the opportunities with print money moving online that there is "a trillion dollars in ad revenue that is going to leak down to all the hyper, local, super nichey-niche-niche opportunities."
During a seminar he conducted while promoting his book, "Crush It," Vaynerchuk mentions the site midtownlunch.com. Owner Zach Brooks covers 6 blocks of street food (vendors, etc) in New York…6 blocks and generates $70,000+ a year from this site. Why?
It's a niche site that offers its visitors a resource of valuable information. It's an online directory for food selections in Midtown Manhattan and Zach is crushing it.
Internet users are lazy. No one wants to search the menus of eight different restaurants to find a good restaurant in New York. They want to find a local search directory that will house all of the menus under one roof. They way we search and find information is changing, thus the mediums to which we access that information is changing and savvy advertisers are taking the money they spent in print and putting it strategically into online portals, directories and sites that cater to the way we search.
Think about this:
When they first came out, Priceline, Orbitz, Hotwire and Travelocity were great sites because they aggregate flights, hotels and car rentals. Each of these sites made it considerably easier to make travel reservations without having to go to the websites of Southwest, United, US Airways, Hilton, Sheraton, Best Western, Hertz, Budget or Thrifty to evaluate costs side by side.
Then Kayak came along and became an even better alternative. Why? They aggregated all of the travel aggregators listed above. They made searching and booking travel easier by centralizing he information that Priceline, Hotwire and others had aggregated in their booking portals. This is the trend technology in media is taking and this is where online directories become a valuable arena of consolidated, information packed content.
Similarly, directories help make finding information easy for those browsing. From newspapers developing local search sites or dining guides, magazine publishers developing supplier, vendor or industry directories to a directory of Certified Mold Inspectors, online directories create niche focused sites full of rich information.
About eDirectory
Designed to increase web traffic and provide systematic organization, eDirectory's platform offers a low-cost, easy-to-use online directory solution. Our software empowers its' users to publish a variety of directory-based websites that help maximize advertising revenue. With elaborate search functionality, advanced SEO reporting, and mobile access–as well as a fully customized platform–eDirectory is the performance leader in its market.
eDirectory also allows your advertisers to track and adjust their marketing efforts in an age where ROI in advertising has never been so critical.