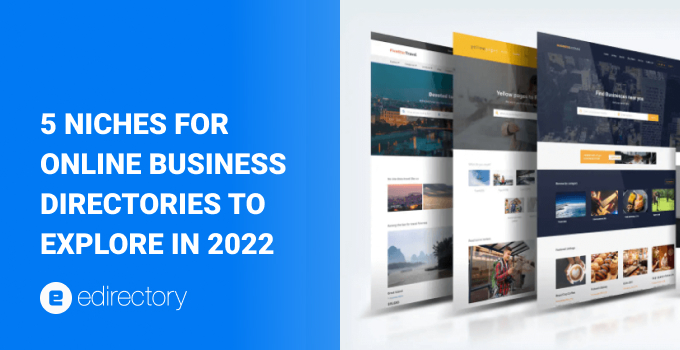 This post was updated on Dec-2022
Online directories are guides that list companies, products, and/or services from multiple commercial niches. Directory websites have evolved from newspaper classifieds and the old Yellow Pages, which featured companies and professionals from a wide range of areas.
Since the internet boom in the late 90s and early 2000s, online directories have proven to be a lucrative business opportunity and continue to be so, even today. Here we present the 5 niches of classified portals that will be hot in 2023.
Define your niche well to succeed
To get started, we'll help you take the first step by finding the right niche. You need to follow three rules:
a. Be Specific
As opposed to what many might expect, to be successful at creating an online business directory, you need a specific focus. In fact, a very diverse directory would compete with numerous other sites (such as marketplaces and other directories), in addition to not passing the credibility of an expert in a certain field.
Select a niche you are familiar with and that has a consumer base that is willing to pay to be listed on your online directory. Gather services and products in this niche and choose a name and domain that reflect what your site offers.
b. Stay hyper-focused to beat the competition
One effective technique to beat the competition is to stay hyper-focused.  Instead of an overly broad directory in terms of categories or geographic areas covered, narrow it down to a niche you can win.  You can always expand the focus later.
In highly competitive niches, you may need to invest in paid media (such as Google ads or Facebook ads) in order to compete.
c. Better chances of success
Niche markets with less competition are already more likely to be successful. Despite this, to ensure your project's success, it must, above all, be relevant.
One strategy that has gained traction over the past couple of years is the concept of unbundling. The aim is to break up larger and multi-layered businesses such as newspaper classifieds, yellow pages, or even Craigslist into smaller niches, and specialize in them while offering excellent services and advantages over their original sources.
Below, you'll find the top 5 online directory niches we believe will have the greatest probability of success in the year 2023.
Main niches for online directories in 2023
1. Wellness and beauty
Do you have any idea of how big is the beauty industry? Globally, it is expected to grow to $716B by 2025, from $483B in 2020 to $511B in 2021, with a compound annual growth rate of 4.75 percent worldwide. Led by personal care products, skincare, and cosmetics, this can give you an idea of how strong this niche is.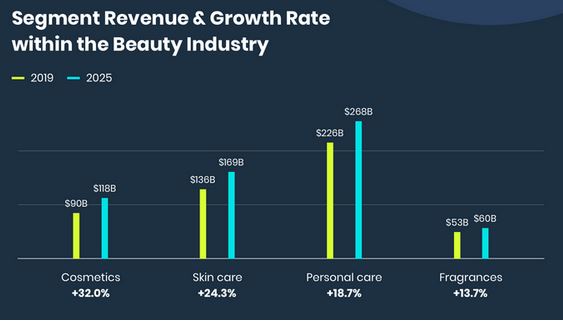 source: Commonthreadco
In the fitness department, 2022 is expected to surpass pre pandemic times in terms of revenue and sales for fitness equipment. Market size is estimated to be worth US$ 8.9million in 2022 while the entire market is worth nearly 160 billion in 2021, the fitness industry is expected to grow 171.75% to 434.74 billion USD by 2028.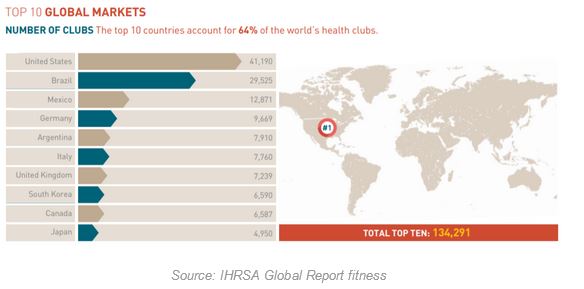 Source: IHRSA Global Report fitness
Which gives us plenty of reasons to recommend this niche as a viable option for you to explore in 2022. Aim for your local market and make your online directory a source of qualified listings.
2. Investments and finance
(I think this section isn't clear about what the guide is supposed to focus on, which I think is probably investment products (stocks, bonds, investment funds, stratagies around them, and also insurance products and retirement planning, maybe with a bonus add in digital currencies)
As fintechs (financial startups such as Acorns, Stash, and others) and financial influencers on social media have popularized investments for the general public, it has become easier than ever to make investments from your smartphone.
According to Gallup research, 56% of US adults own stocks and keep other investments, showing the steady interest in investing in the US.
Even though investing is highly sought after, many people still have doubts about how to begin. Therefore, an online directory covering this niche will be relevant in 2023. Include listings for investment brokerages, events related to financial education, accounting firms, and tax consulting services for companies.

3. Origins and beliefs (foods, religions, Culture)
(let's find some other way to say race, too hot to touch, maybe culture?)
Starting an online directory based on the diversity of your region could be an effective way to achieve commercial success. You can offer listings and events that reflect the values and culture of your selected nationality, such as food and drink, language tutoring, cultural events, arts and crafts, products, and services.
Another segmentation method is the division of religions and their subdivisions, which create several niches that can be targeted to aggregate religious services and products regardless of beliefs. Understand your niche and provide services (classifieds, events, text articles) that speak to this audience.

4. Weddings
In the United States alone, around 2,5 million weddings are expected to happen in 2023. A considerable growth from the 1,9 million celebrated in 2021.
Weddings are, without a doubt, back to pre-pandemic levels.
Upon the return of major in-person events at the end of 2021, weddings are back in full force. Market revenue for the Wedding Services industry is expected to reach $57.9 billion in 2022.
You could advertise services such as ceremonials, catering, clothing rentals, photographers, and decor, as well as promote events in the area and write articles in the niche.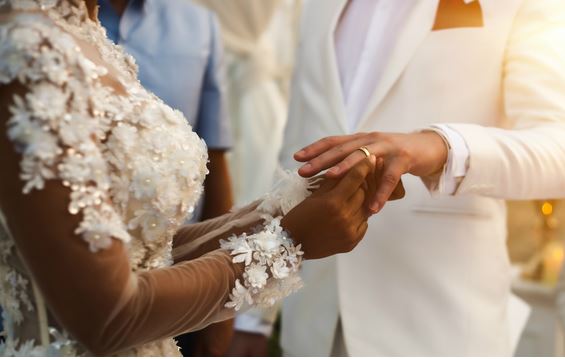 5. Events
Parties, graduations, birthdays, concerts… Events are back in full action in 2022. Among dozens of other possibilities, events are a great source of material for an online directory.
Just to paint the scenario, the 2021 edition of Lollapalooza in Chicago racked in over $300 million dollars in revenue. A bump up over the $248 million over the 2019 edition.
Look for relevant events in your niche and don't disregard online events, which will still be high in demand. You can easily offer tickets, discounts, and easy access to events through your business directory.
Partner with public agencies to promote events including city halls, the secretary of culture, NGOs, and others.
eDirectory is the ideal tool to create an online business directory in your niche
Create an online directory using eDirectory, the most comprehensive platform available. Besides its ease of use, its greatest advantage is that, even if you have no prior knowledge of coding and/or design, you can have your website ready to generate revenue in just a few steps.
eDirectory gives you all the tools to create something unique. Whatever your idea is, eDirectory is the ideal software to get it off the ground.
Wrapping up
We outlined the main points to consider when selecting a niche to start an online directory. Even though it is important to consider the points mentioned, you should choose something you are familiar with. If you're in the medical field, go for a specialty within the health area. Working in the law field, aim for legal services and consultancy in your city.
Remember the three rules:
Be specific;
Choose less competition;
Better chances of success.
We also brought the top 5 niches for online business directories to invest in 2023, which are:
Fitness and beauty;
Investiments and finance;
Origins and beliefs;
Weedings;
Events.
In addition, we introduce the leading platform to bring your online directory to life, eDirectory.
Even if you're an absolute beginner, eDirectory has a completely free guided demo to get you started, along with an extensive support team.