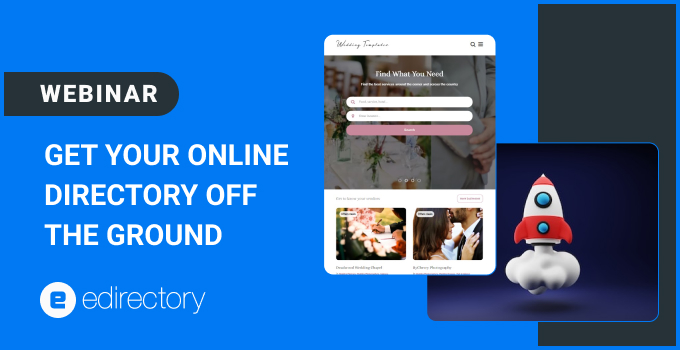 The online directory business model is out there for decades and, still, getting started might be one of the hardest and most time-consuming steps. Taking that into consideration, the eDirectory team gathers to show you the basic (and most important) steps to get your online directory off the ground.
We discussed the preparation stage where the site owner must focus on creating good content for his target audience, setting up the website properly using eDirectory's Control Panel, configuring Google and payment gateway integrations, and designing the website with the drag-and-drop page editor.
The directory owner must take the time to fill up the classifieds and listings with great images, using the SEO fields, and create an engaging description. Focus on what the users want and study the keywords of your niche to meet the search queries of search engine websites like Google.
Next, get to work on the design of your online directory using eDirectory's built-in features and widgets. It's very easy to make your website look like you have envisioned, using the resources such as Featured Categories, Geo Location, Lead gen tools such as newsletters, and, of course, the eDirectory App. Remember, the home page of your online directory might the first touchpoint your visitors and future paying subscribers
Prepare the pricing page with every tier and feature offered through every level. Make it as clear as possible and test the entire checkout flow, also, it is always a good strategy to offer free trials, with limited features so your visitors can try your platform before deciding to subscribe.
Watch now: Get your Online Directory Off The Ground
USEFUL LINKS AND TOOLS MENTIONED IN THE WEBINar
*We are not affiliated, associated, authorized, endorsed by, or in any way officially connected to the tools and sites mentioned in the webinar.
This session was recorded on January 11th, 2022.
Want more tips? Shoot us a note at marketing@eDirectory.com.