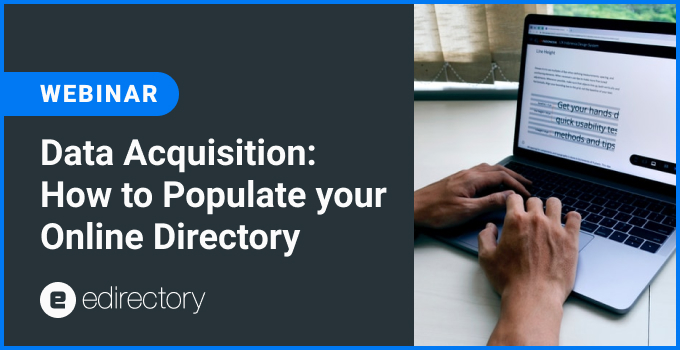 One of the most common questions for new and existing directories is how to populate your online directory. Since high-quality content is the most valuable asset of directory-based websites, having an up-to-date database is key to driving more traffic to your website.
It is your data (as content) that will attract people to your website more than any other part, whether it is technology, hosting or features. Look for data in your niche that is hard to find or that is too complex, so you can simplify it and make it easier for your audience to understand. Curation is key for this stage.
Remember: focus on both the breadth and depth of your information, creating goals for the number of listings you want to achieve as well as for the quality of those listings.
In this Webinar with our CEO James Chubb, learn more about how to populate your online directory with good and quality curated data, software for data scraping, list brokers, and best practices on listing management.
How to Populate Your Online Directory
This session took place on July, 13th 2022.
* We are not affiliated, associated, authorized, endorsed by, or in any way officially connected to the tools and sites mentioned in this article.

* Before using Octoparse, please read the terms and conditions and privacy policy carefully. Do not use it to scrape data from social media and password-protected websites.