This article was updated on Jan/2023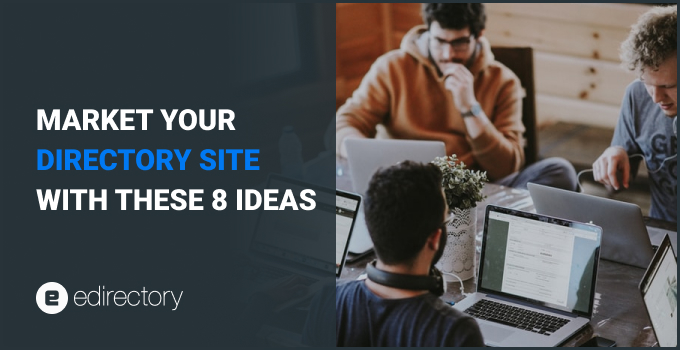 "If you build it, they will come."
Not so fast.
This well-loved quote is a bit of a fallacy, especially when it comes to how to market an online directory.
Because the truth is, once you've built a directory website, you'll need to promote it. (Don't worry, both building your directory project and marketing it can be easy and fun.)
Because once you learn how to market an online directory like a pro, you'll be getting your business out in front of not just more eyes, but the right, relevant eyes.
Meaning, promoting an online directory can help get more leads. 
Marketing an online directory is essential – It's as equally important as the building phase of the project.
So, let's dive in to how to advertise a directory site and proclaim, "If you build it, then market it, they will come."
What Makes a Good Business Directory?
Gone are the days of waiting for a giant yellow book to be tossed onto your doorstep for you to access a decent business directory. Today, good directories are not only digital, but they also look (and work) amazing.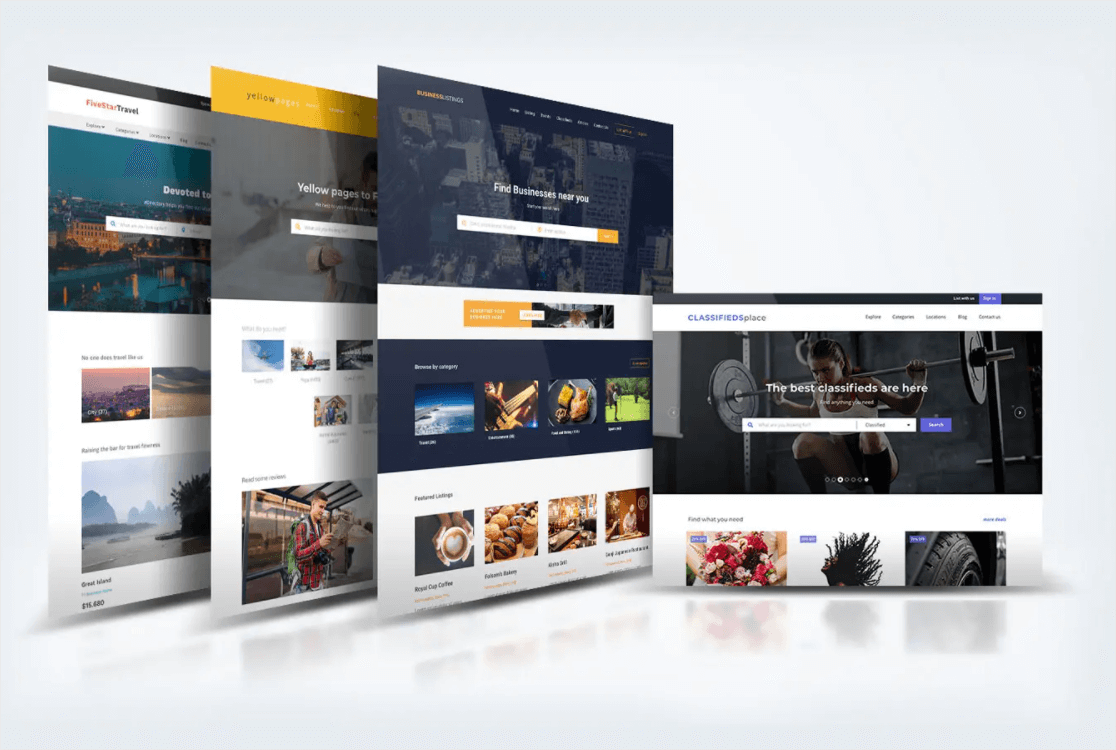 And while everyone's business directory is different, there are a few key elements that many good online directories share:
A blog with relevant content to draw in more traffic.
An option for visitors to sign up for your email list so you can market to your subscribers.
High-quality, visually appealing, and organized listings that are easy to navigate.
Online payment provider integrations so you can make sales online.
A self-service sponsor area that lets advertisers create and manage their own listings, so you save time while offering them flexibility.
A banner system for directory owners to earn revenue through advertising space on your website.
SEO-optimized content to help your listings and website show up higher in search rankings.
A membership website integration to accept recurring revenue for things like exclusive members-only content.
So now that you've got an idea of some basics to making a business directory good, let's see how to market an online directory (now that you know yours is great).
Make sure to check out how to create a directory website if yours isn't set up yet.
How to Market an Online Directory (8 Tips)
If you've already published your website, but you're still asking yourself how to market an online directory, this post will help.
Let's go ahead and check out the top ways to market an online directory.
1. Populate Your Listings
It's going to be hard to sell your directory to advertisers before it's fully developed.
Once you've got a directory website up, it can be tempting to start reaching out to potential sponsors immediately. But before you do that, you'll need to build some of your directory yourself. After all, a local business directory that has no listings won't get much attention.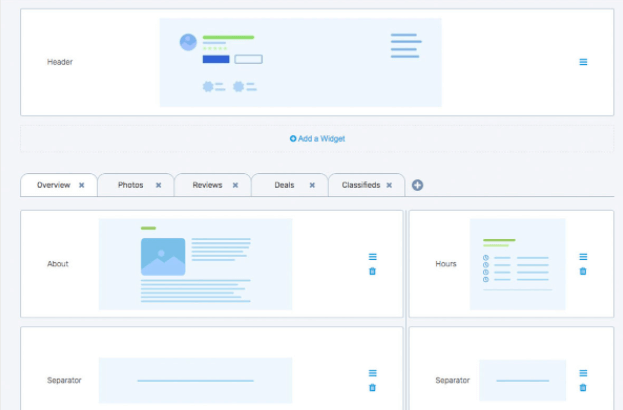 It's best practice to always show leads a fully functional, populated directory. This will help tell a story to your lead about how your directory site can help bring more visibility to their business.
So, filling it with data yourself not only makes your site look professional, but it can also bring in more traffic, which is super important. Because without website traffic, your directory has no value to someone who may be interested in paying to be listed there.
Sure, it takes a bit of elbow grease to populate listings yourself as you build your online directory, but it's absolutely worth the time. Your content and listings are the heart of your directory site. Without them, it's nearly impossible to achieve organic growth through search engines.
2. Use Social Media
Social media is a great platform to market an online directory. This is because no matter your niche, your target audience is definitely using social media (and they're ready to engage with you on those platforms).
People love interacting with brands on social media. Which is awesome, because not only does it build brand awareness and bring you more website traffic, but it also develops trust while getting your directory's name out there.
For example, hashtags are an excellent tool to help generate some quick and easy interactions and visibility. You can use hashtags on most social media channels like Twitter, Instagram, and Facebook. Brands using hashtags see an average of a 50% increase in engagement, too.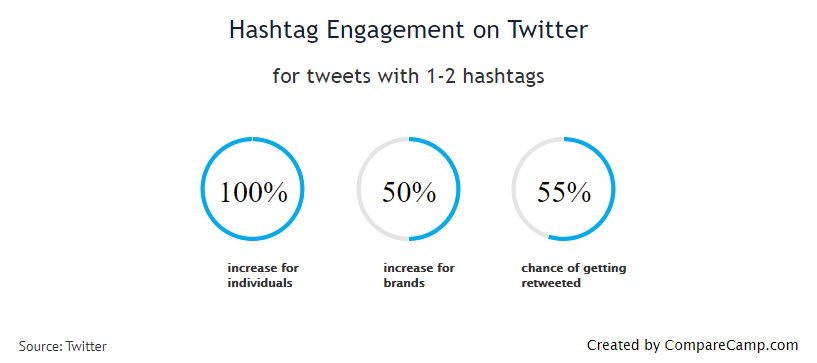 Some examples of this could be a recipe or cooking directory asking people to post photos of what they've prepared with hashtag "#itswhatsfordinner". Or a golf course directory asking players to tweet photos of their clubs and equipment with the hashtag "#inmybag". You can then re-share these posts on your own social media (a wonderful source of user-generated content). Plus, to make the most of these hashtagged posts, eDirectory lets you connect your Twitter feed to your directory website and automatically display your feed to your website visitors.
Don't forget the power of advertising your sales, contests, and promotions via your social media channels too. People who follow you are ready and willing to hear what's going on with your brand, so tap into that.
3. Run a "Best of" Contest
Another popular way to market an online directory is to hold a contest that asks people to vote on their favorite businesses in your niche.
For example, a local parenting directory could run an annual contest that honors businesses in the community by asking visitors to nominate the "Best Swim Class", "Best Playground", or "Best Kid-Friendly Restaurant". You could pick and announce winners yourself, or you can have website visitors nominate businesses for you.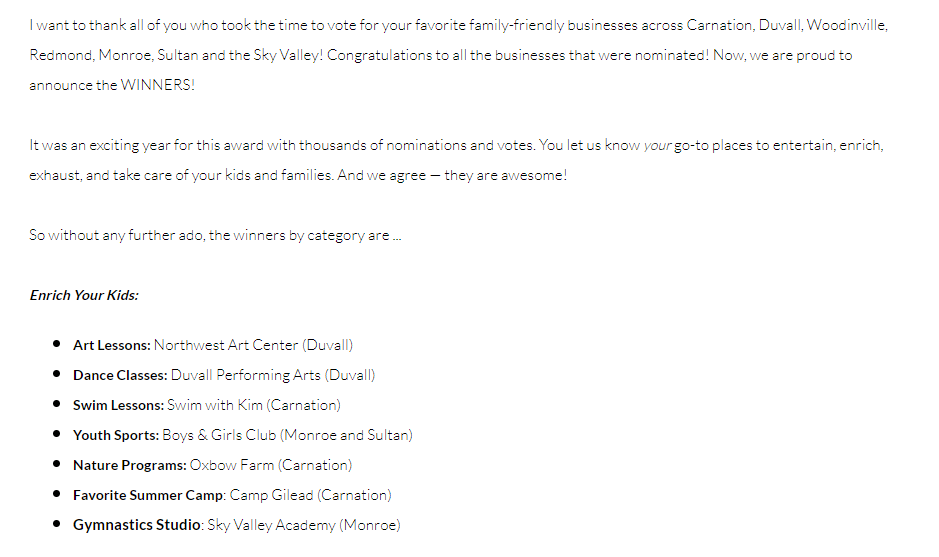 Image Source: cherryvalley.macaronikid.com
It may take more work, but having the public vote is fantastic for business growth because:
Businesses will share the contest with their customers by word of mouth and invite them to vote.
You can see more traffic as voters visit your website.
Your brand will get more exposure as people share the contest on social media asking for votes.
You can grow your email list by asking for the email address of everyone who votes.
Your other listings will get exposure and notoriety if they're "nominated" in a certain category, building trust with your sponsors and authority for your directory website.
And building trust is incredibly important to make sales. Why? Well, trust is now the 2nd most important factor people take into consideration before making a purchase, just after price.
So just like in these online directory advertising examples, lean into the interests of your target audience. Choose categories by selecting the restaurants, businesses, people, or locations that fit your industry best.
4. Use Google Ads
When using Google Ads to promote an online directory, it's important to understand the power of keyword targeting. By choosing the right keywords, you can make sure your ads are shown to the right people, who are searching for the type of products or services your directory offers. Google Ads also allows you to set your customized budget, so you can control your expenses and ensure that you never pay more than your monthly cap.
Another great feature of Google Ads is the ability to display ads to people searching in a specific location. For local search site owners, this can be a game changer as it enables them to reach a more targeted audience and drive traffic to their site. By choosing a specific location, you can ensure that your ads are only shown to people who are in your area, which can help increase the chances of getting conversions and growing your business.
Google Ads also gives you the ability to control what's shown based on the time of day searched, which can be useful for businesses that are open at specific hours or for those that offer time-sensitive promotions. This way, you can make sure that your ads are only shown to people who are searching for your products or services when you're open for business.
In conclusion, Google Ads is a powerful tool for promoting an online directory and driving traffic to your site. By using the targeting options available, you can reach a more qualified audience, get more site traffic, and increase conversions. Don't forget to take advantage of the $100 credit offered by Google to start a new account, which can help you get started with advertising at a lower cost.
5. Trade Free Advertising
If paying for advertising is out of your budget, or you'd like to learn how to promote an online directory for free, bartering can be a solid option.
You've got a fantastic resource for offering free ads right on your directory website. In the same banner area where you can place Google Adsense ads that earn you revenue, a good directory website software will give you the power to place your own ads there as well. That way, you can sell or trade that ad space.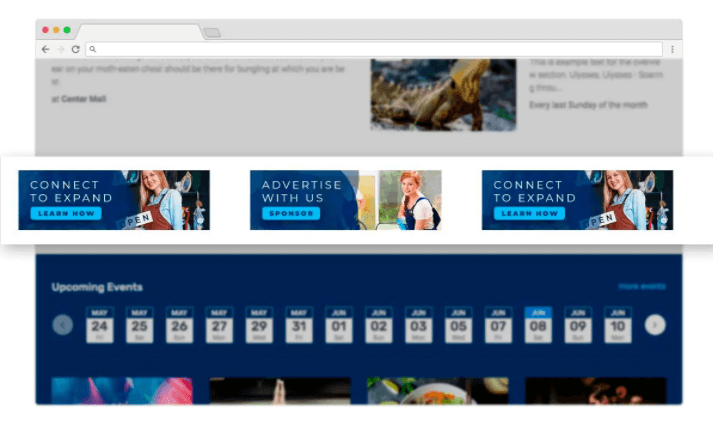 Here are some great trades to ask for when offering free ad space on your website. Ask for:
A day where you can hand out branded promotional materials at their location.
To be mentioned on their social media channels.
A link on their website to yours.
…and there are plenty of other creative ways to go about bartering.
The important piece is to remember to use the space you have available on your website to your advantage. You'll likely be surprised how bartering leads you to new opportunities, connections, and growth for your business. Bartering isn't exclusive to local directories, but if you're wondering how to start a local business directory, this type of promotion can be extremely effective.
Offering free ads is a fantastic way to you leverage your community to create content for you.
6. Write Blog Posts for Other Sites
Guest blogging is a powerful tool to consider mastering when learning how to advertise an online directory. Creating good content takes a lot of focus, so the idea of writing posts to give to someone else's website for free can seem counterintuitive at first. But truthfully, not as many business owners and entrepreneurs take advantage of guest blogging opportunities as often as they should.
Guest blogging is a great way to:
Get traffic to your website by getting in front of a new audience.
Build a strong reputation with search engines that helps you rank higher.
Find leads that are already visiting sites within your industry and expressing interest.
Gain authority by sharing your subject matter expertise.
Build relationships with other thought leaders in your field.
Guest blogging is not unlike "product placement" in the entertainment industry. Leads are made aware of your existence through another medium, which just happens to be someone else's blog. It's a popular method, with the average blogger writing 1-5 guest posts per month.

Image Source: Referral Rock
Some people find guest posting outreach daunting, but it's actually standard practice these days. Many website owners are looking to consistently publish new content, so offering a guest post can be a welcome offer that some site owners will be happy to accept and publish your post. Just don't forget the important of sending over a high-quality piece of content that's helpful and not full of self-promotion so they'll actually want to publish your piece.
Simply set up a technique to repeat for finding sites you want to guest post on and reach out to them offering a unique and relevant post just for their site.
7. Email Your Subscribers
Email marketing has an astounding ROI of 4200%. Meaning, for every $1 spent, $42 is earned. With numbers like that, it's easy to see why email is one of the most powerful ways to drive engagement for your business.
Promoting your online directory through your email can be done in lots of ways, but here are some popular methods:
Send out promotional emails letting people know about timely events, exclusive content, or deals and offers (great for direct response advertising).
Send an informative, helpful, weekly newsletter that doesn't sell anything so that it builds trust (to help get those promotional emails to convert).
Segment your list so you can send different emails with customized content to your customers vs members vs leads.
Promote your "Best of" contest before, during, and after it runs.
Create multiple drip campaigns that automatically send a series of pre-built emails. Popular drip campaigns include nurturing leads, onboarding, and recommendations.
Set up automated renewal reminders so listing owners are automatically notified when their listings are expiring, saving you time and money.
8. Provide Door Stickers to Storefront Customers
Printing and giving stickers to those listed in your directory is an exceptional marketing tactic if you're running a local directory site. In an increasingly digital world, this tactic is a great way to get a step ahead of the competition.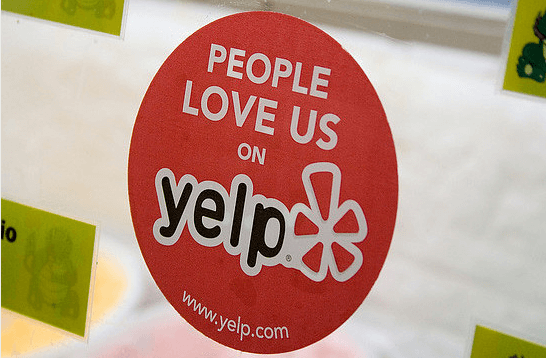 Large directory websites like Yelp use this tactic often –  you've probably seen a Yelp sticker on the door of a local restaurant, inviting you to rate them. This is a fantastic way to market an online business directory by building awareness and driving website traffic.
Additionally, sending promotional materials is a perfect conversation starter or icebreaker for businesses that aren't listed on your site just yet (bringing you more leads).
Get the Tools to Promote Your Online Directory
Hopefully, this post on how to market an online directory has given you some excellent and effective promotion ideas for your own project.
We know business directory advertising is no small feat. That's why many successful directory sites use software like eDirectory to help them get there.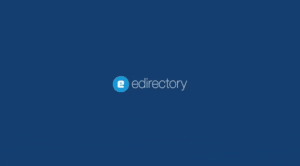 eDirectory is the most complete directory website builder available. It's an easy-to-use software that offers every tool you need to build, manage, and promote a successful directory site, and plenty of extra perks. The robust feature list includes some fantastic tools to help you market your online directory like:
Beautiful Listings: Easily create professional directory listings with images, video, and coupons inside a beginner-friendly and intuitive interface.
Social Media Integration: Seamlessly integrate with the most popular social media platforms and encourage advertisers to promote their own listings with social sharing links. Plus, display your Twitter feed directly on your website in just a few clicks. 
Events Page: A stunning page to display and promote upcoming events for your directory.
Advertiser + Member Dashboards: Let your advertisers and members create, edit, and control their own profiles.
Membership Site Capabilities: Create member profiles and tap into the power of recurring payments by repeating collecting dues.
Google Maps Integration: Watch pins automatically appear on an interactive map as new listings are added.
Renewal Reminders: Automate your payment collection process by notifying listing owners when their expiration dates are approaching.
Deals and Offers: Drive business to your advertisers by letting them create their own coupons and offers, right from their listings. Activate the power of viral sharing when someone redeems an offer on Facebook and shares the deal to their feed.
Banner System: Sell or barter banner space in a variety of areas, with granular control over where they show up. Plus, a Google Adsense integration to further monetize your traffic through ads.
Online Payments: Securely accept payment over your website via PayPal or credit cards, and even set up automatic recurring payments.
Blog: An easy-to-use, built-in Blog Module that lets you create beautiful content to drive traffic and sales.
App Builder: Create your own app with no-coding knowledge directly through the site manager's mobile application builder. Modernize your brand by going mobile and get your app to show up in Apple's App Store and the Google Play Store for extra visibility and awareness.
SEO Center: Control every aspect of your site's SEO with Titles, Meta, and your own keywords. Set rules for pages, use keyword-optimized URLs, and sitemap generation.
…and so much more.
With eDirectory, you'll have everything you need to create and grow an information-packed, interactive directory and membership website.
So don't wait!
Sign up for an eDirectory demo today to start promoting your online directory project right away.