Drive Engagement with Email Notifications
Even in this age of social media, email is the most powerful way to drive engagement. eDirectory features a number of customizable email notifications, designed to build your brand.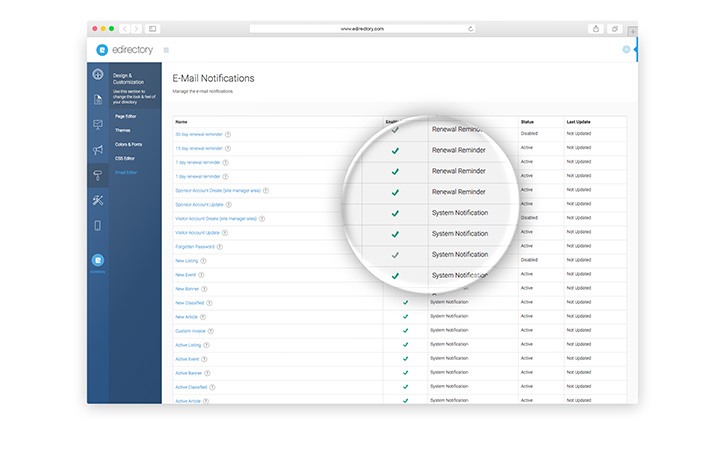 Automated Renewal Reminders
Listing owners are notified automatically when their listings are expiring automating your revenue collection process.
Customizable Emails Notifications
The site manager has the ability to customize the content of a variety of emails, which will be sent to different recipients such as renewal reminders, forgotten password, or visitor reviews.
Customizable Email Templates
You can customize all the emails in the system, catering the language to fit your particular audience.