SEO Center
Control every SEO aspect for your site, Titles, Meta, even your keywords. You can set rules for pages or update an individual page with the specific text you want to target.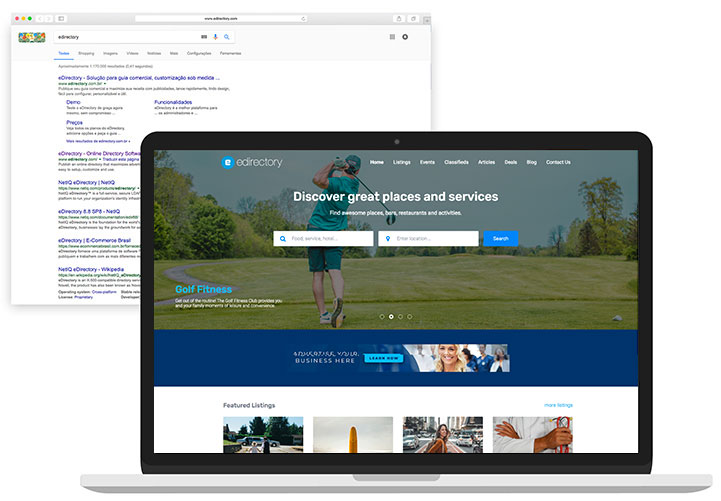 Clean HTML
eDirectory's html was written with SEO in mind. We structured the code to make it easy for search engines to index and understand what is important.
Optimized URLs
The URL structure of eDirectory is optimized for your keywords.
Sitemap Generation
eDirectory builds an optimized sitemap of your content, which you can submit to Google Webmaster tools and other search engines.