Drive business to your customers via
Deals and Coupons
Deals and Coupons are great for driving business to your sponsors. Sponsors can create deals or coupons with their listing, while also setting time and quantity limits for their offers that visitors can redeem right from the site. Visitors have the chance to share the opportunity with their contacts via social networks as well.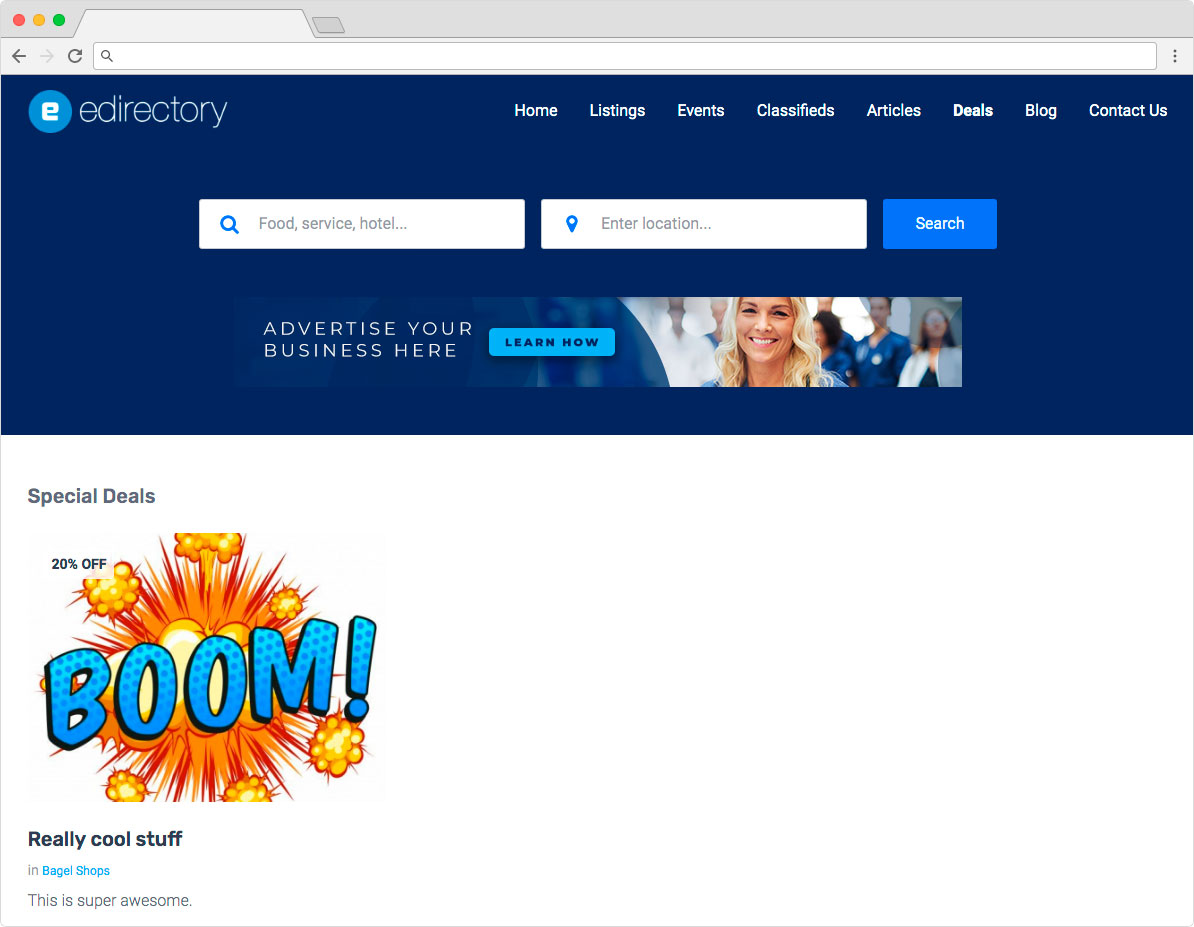 Redeem
Redeem with either Facebook or email, creating a unique or a generic deal code that visitors can take to the business. Visitors can download, save or print a code and take it to the business to pay,
Multi-Purpose
Advertisers can create deals for specific products and services and also for general deals such as "any product for 30% OFF".
QR-Code
Advertisers can upload their own QR-Code and make it easy to manage the use of the redeemed deals through their CRMs.
Urgency Counter
The site manager is able to disable the display of the time left to redeem and the deals left counter. When enabled, it creates a sense of urgency.
Reporting
Advertiser reporting details all the redemptions and contact information making it super simple for the sponsor to see the effectiveness of their deals and coupons.