Drive business to your customers via
Deals and Coupons
Deals and Coupons are great for driving business to your sponsors. Sponsors can create deals or coupons with their listing, while also setting time and quantity limits for their offers that visitors can redeem right from the site. Visitors have the chance to share the opportunity with their contacts via social networks as well.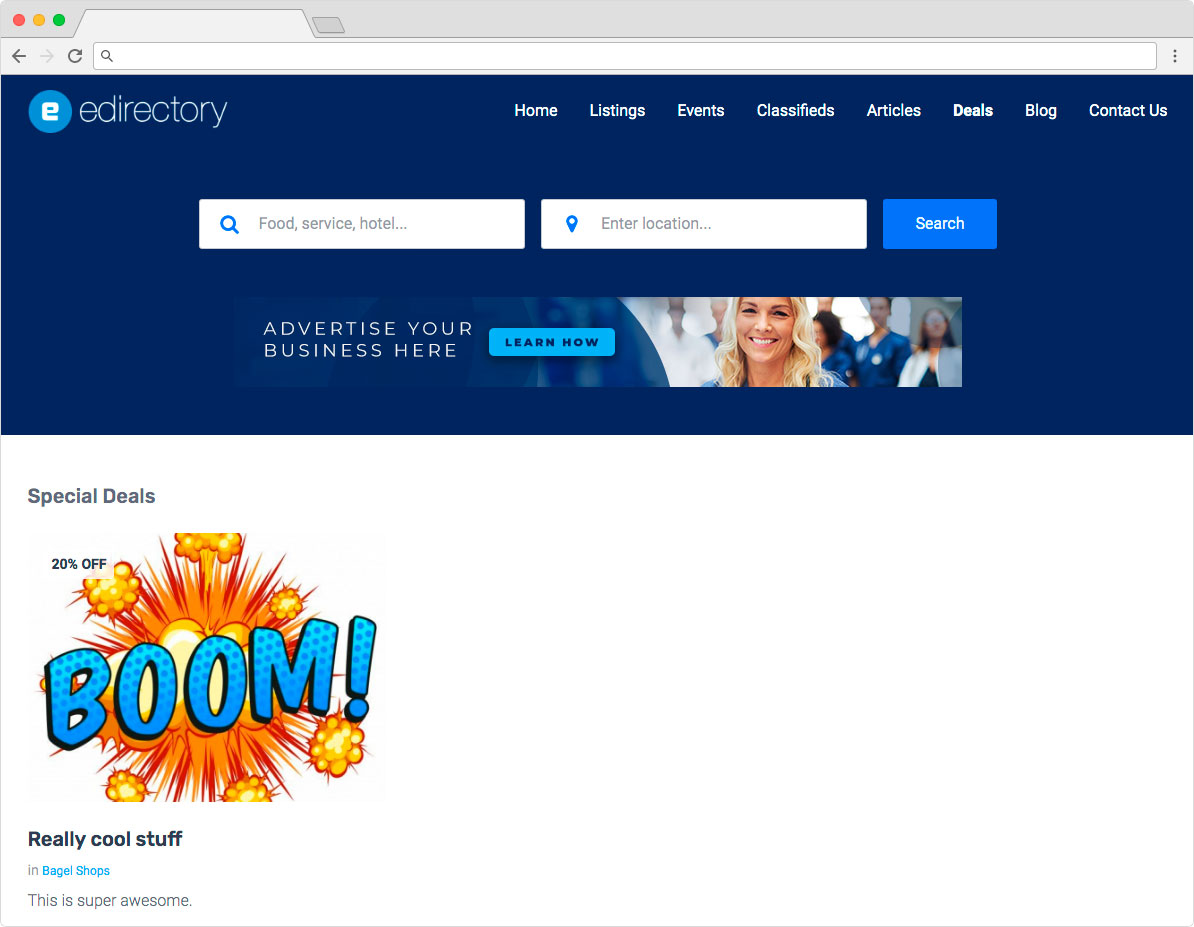 Redeem
Redeem with either Facebook or email, creating a unique deal code that visitors can take to the business. Sponsor reporting details all the redemptions and contact information making it super simple for the sponsor to see the effectiveness of their deals and coupons.
Simple
Visitors can print a code and take it to the business to pay, freeing you from the headaches of collecting money or sending payouts.
Deals go viral with Social
When redeeming with Facebook, it prompts the user to posts to their feed, sharing the deal socially and driving more traffic to your site.