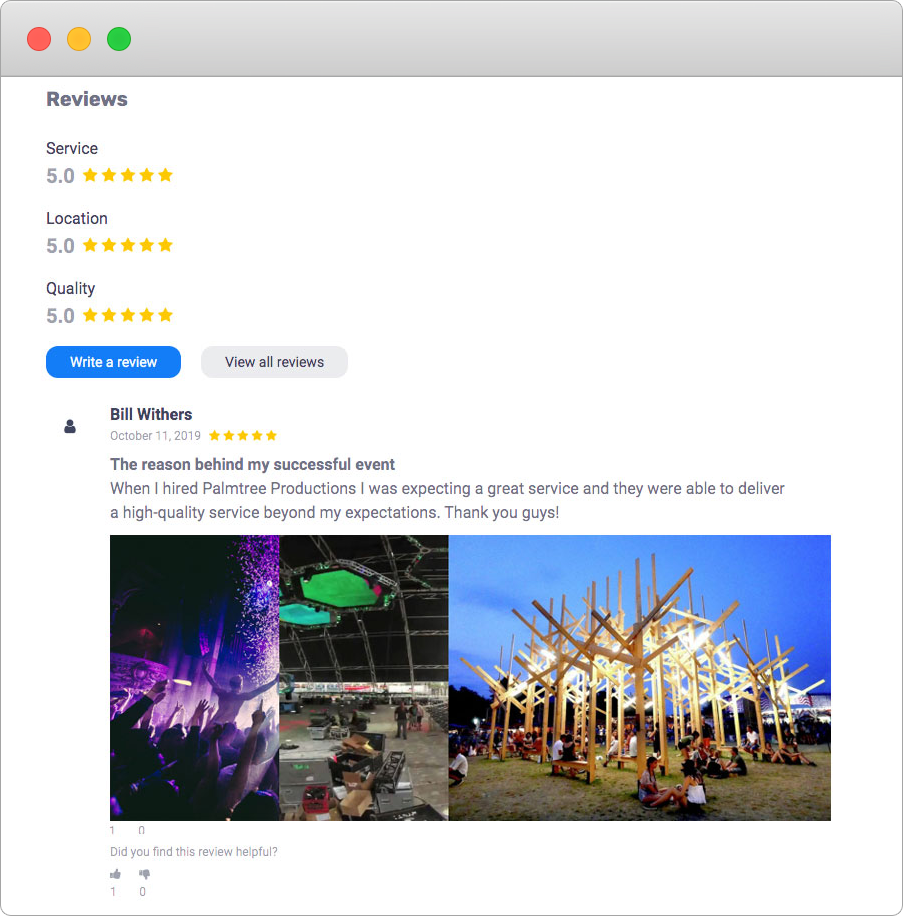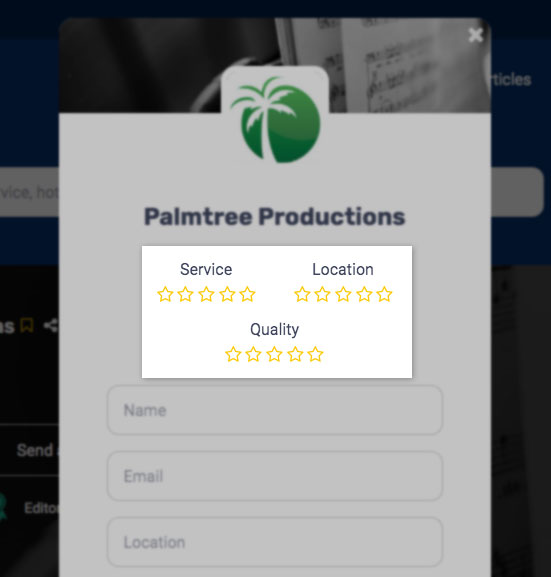 With the Advanced Review for Listings plugin your users will be able to better describe the experience they have with the companies listed in your directory. You can add 4 review items with custom labels to their pages, for things like "service" and "location", plus the ability for site users to post up to 4 images on their reviews.
Offer unique reviews and increase user experience
Create one more differential for your listing levels
Have your community to create rich content
$197 (one-time payment)
BUY NOW
REQUEST INFO
* available on Mobile Apps
---
Didn't find what you're looking for? Need something more?
Not a problem. Tell us what you need and we'll let you know how we can add it to your directory.