Launch new pages, move sections around, and add your own custom content!
The new widget-based page builder now available in the site manager of your online community website.
---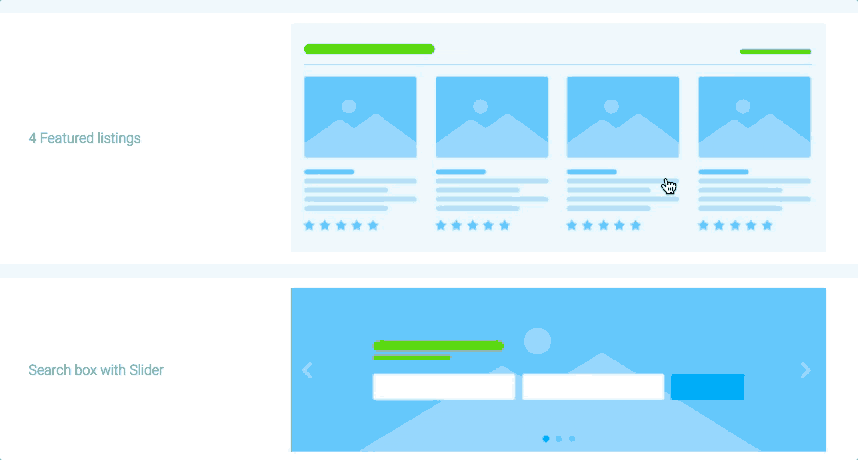 ---
Build any page you need
The new page builder is great for creating landing pages for your directory website promotions, adding informational pages with aspects about your online brand, and enhancing your customer journey with vanity URLs for your other marketing intititaitves that could benefit from it's own page.
Drag'n'Drop the elements
The front-end editor also allows you to re-arrange the elements of any page contained within one of the many pre-defined widgets and page templates. Would like to move your leaderboard banner ad below the newsletter sign up box? No problem! Drag, drop, and save the elements in the order you want them to appear!
Create custom widgets
The new custom content editor, a key resource for your online directory website, means that you can now add your own widgets to the front-end of your site. You can even edit the master widgets or create new ones to make sure they display the content most important to your online directory members. Stand out from the crowd with content you share, where you want to share it. Available for Source License only.