Create Ad Packages
Maximize revenue per order by packaging sponsorship opportunities together and offering as one.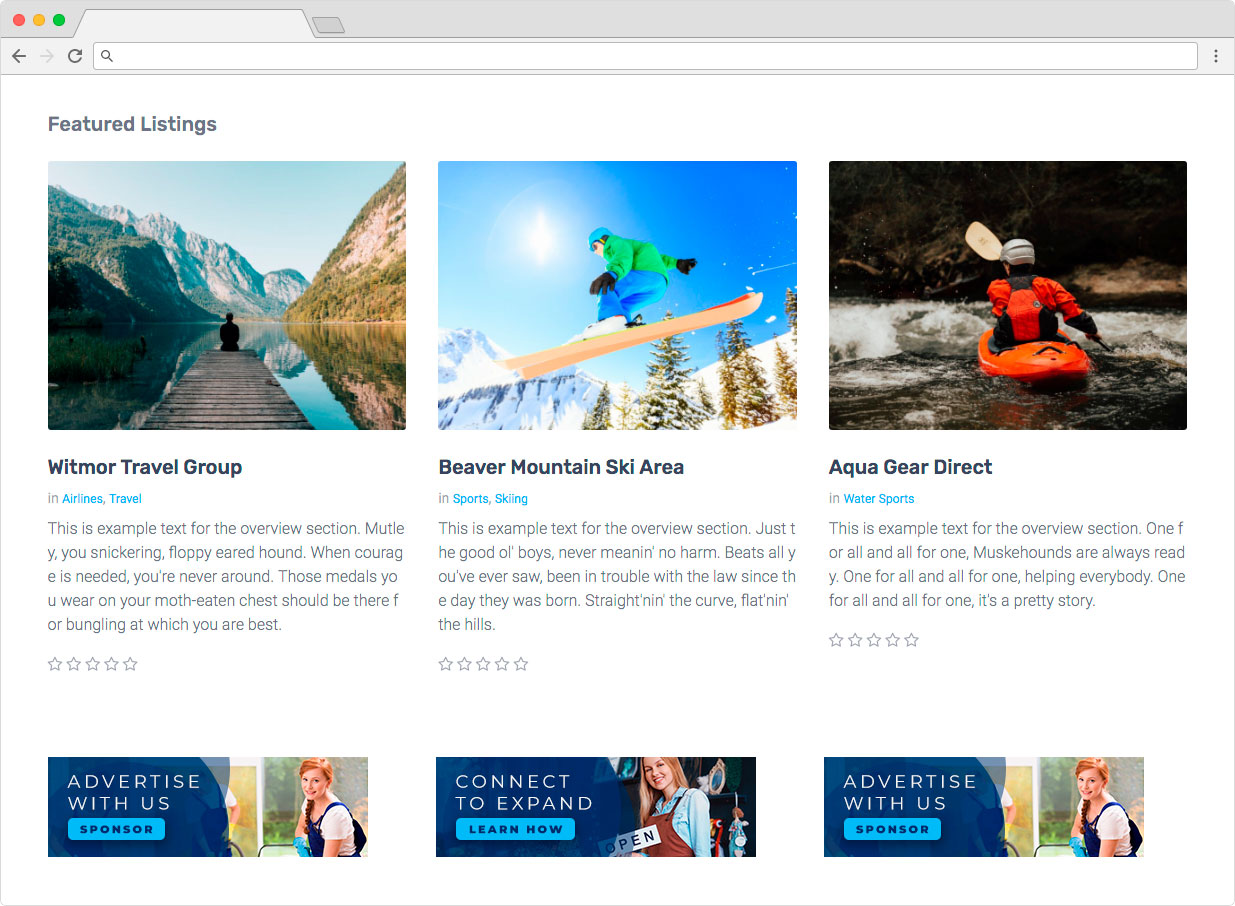 Offer Banners & Listings
Set Up a package where a sponsor can get a banner at a discounted price when they buy a listing.
Multisite Packages
When using the multisite feature, you can create packages where sponsors can buy listings in multiple sites with the same order.
Custom Packages
Create a custom package for offline sponsorships. For example, offer a listing plus a tradeshow sponsorship, or a listing plus a print publication sponsorship. Anything you can imagine is possible with the package builder.