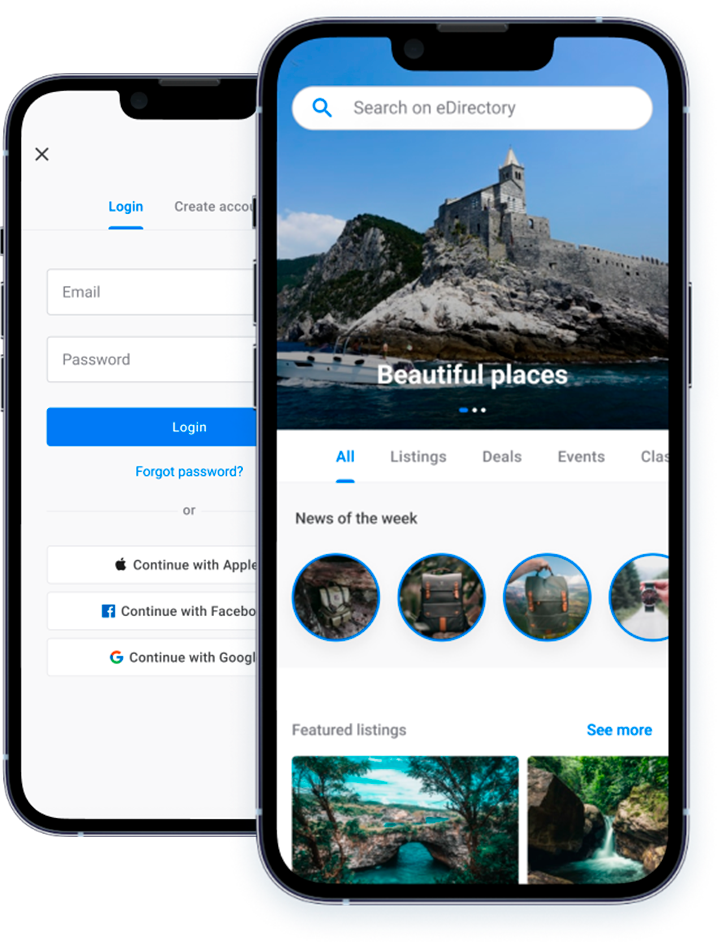 Submitting your apps to the most popular app stores may take some time to get it just right. Let one of our mobile techs get this done for you quickly and easily so you can get focused. You can choose to submit your app to App Store (Apple), Play Store (Android) or both.
$99 for each App Submission
Available only for eDirectory apps
Requires own app store account(s)
Select the app submission you want:
PLAY STORE
APPLE STORE
BOTH STORES
REQUEST INFO
Didn't find what you're looking for? Need something more?
Not a problem. Tell us what you need and we'll let you know how we can add it to your directory.