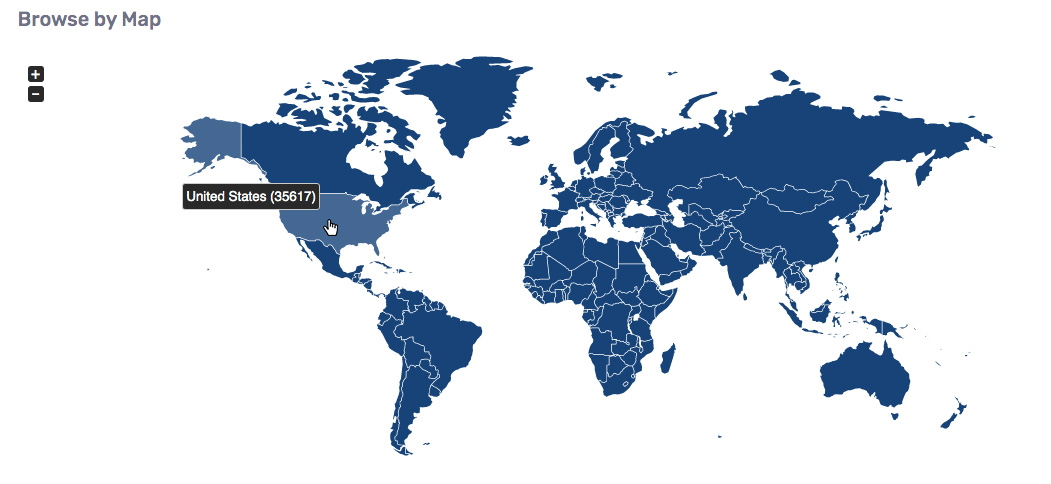 The Browse by Map module provides your site visitors with the ability to select a country and, subsequently, a state from a graphical representation of your site's locations in the form of a map on the homepage of your site. Once the site visitor selects the location from the map, eDirectory will hone in to the listing module's results page for the specific location selected.
Simplify location searches through a visual map
Enhance your homepage layout
$199 (one-time payment)
BUY NOW
REQUEST INFO
* does not apply to Mobile APPs
---
Supported Continents:
South America
Europe
Asia
North America
Africa
Oceania
Supported Countries:
India
USA
Portugal
China
New Zealand
Norway
Spain
Australia
France - Regions, Departments
Thailand
Russia - Federal Districts
Colombia
Italy - Provinces, Regions
Belgium
Argentina
Venezuela
Denmark
Austria
Canada
Netherlands
Sweden
Poland
Germany
South Africa
Switzerland
Didn't find what you're looking for? Need something more?
Not a problem. Tell us what you need and we'll let you know how we can add it to your directory.