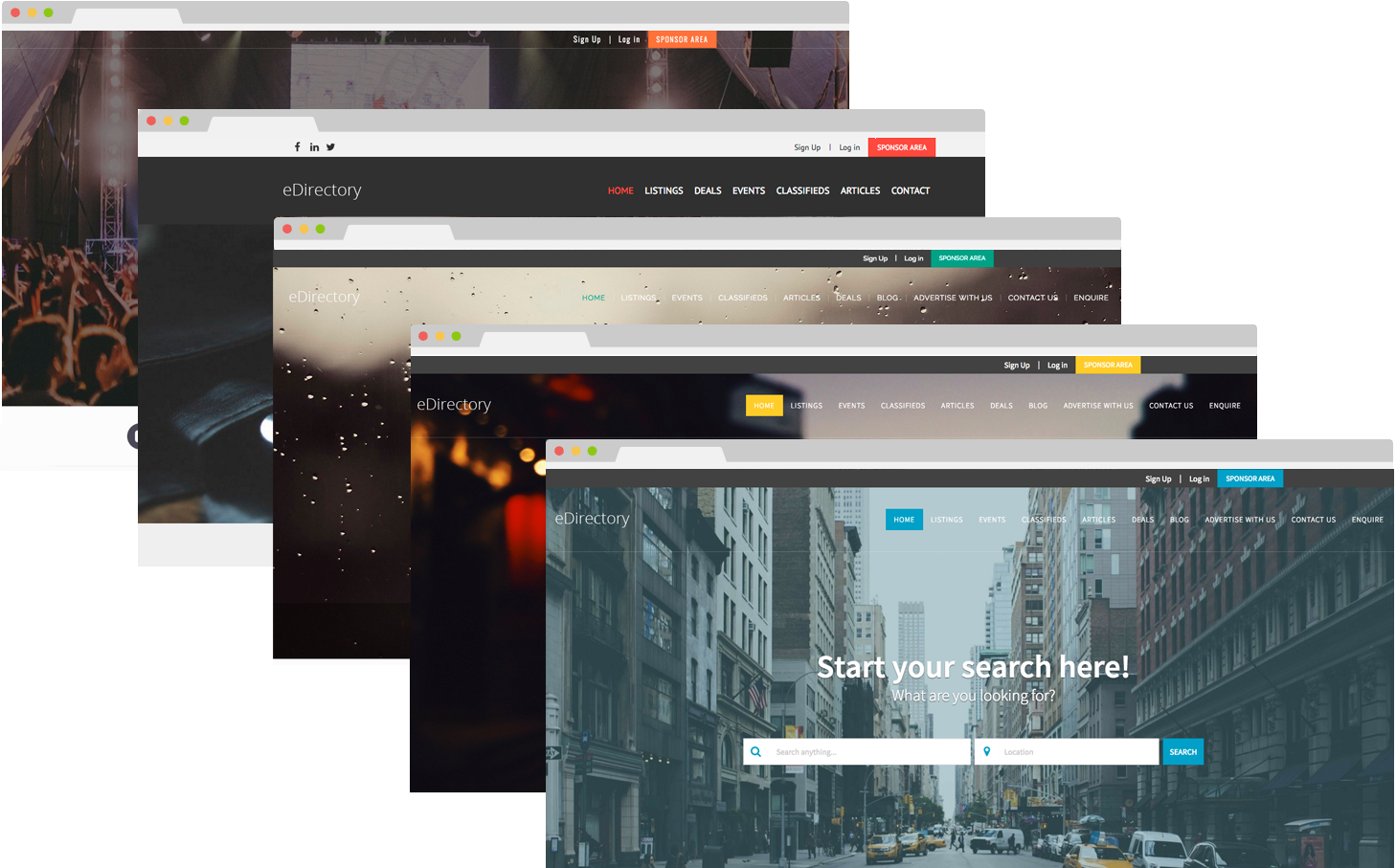 Each Template was created by our world-class designers and offers an exciting new look for your eDirectory-based site.
Get the design you want, customized for you
Premium design for a fraction of the price
$397
BUY NOW
REQUEST INFO
* Version 11+ supported;
* Older versions may have slight differences due the different structure;
* See examples below
---
Didn't find what you're looking for? Need something more?
Not a problem. Tell us what you need and we'll let you know how we can add it to your directory.