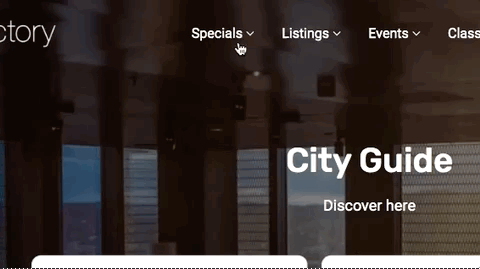 Currently the eDirectory system supports a single navigation bar with navigation buttons/options that link to a single page within the site. Adding this feature will provide the site administrator the ability to create and set a second level navigation button/option, accessible through a CSS and Javascript drop down, for each main buttons/options on the site's navigation.
This feature provides you with the ability to draw your site's visitors to the most important pages of your site through an elegant and simple drop down menu.
$99 (one-time payment)
BUY NOW
REQUEST INFO
* does not apply to Mobile APPs
Didn't find what you're looking for? Need something more?
Not a problem. Tell us what you need and we'll let you know how we can add it to your directory.