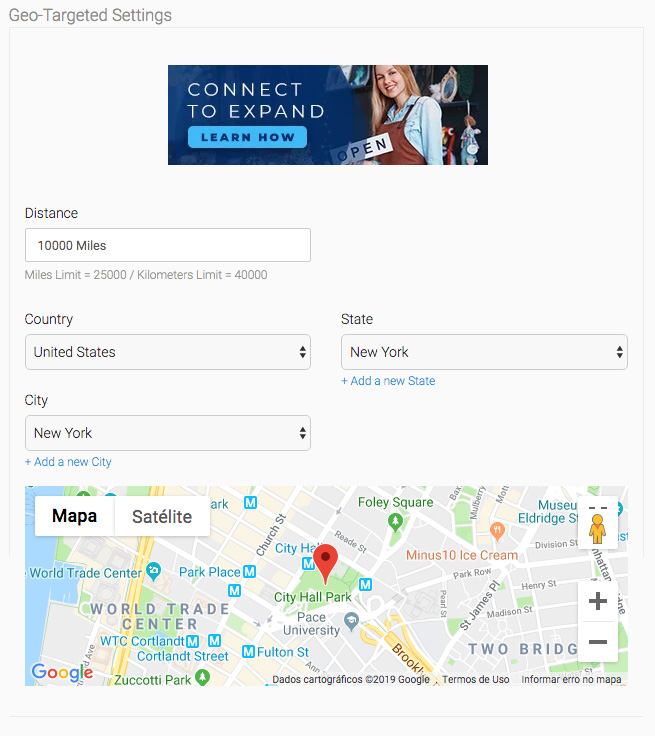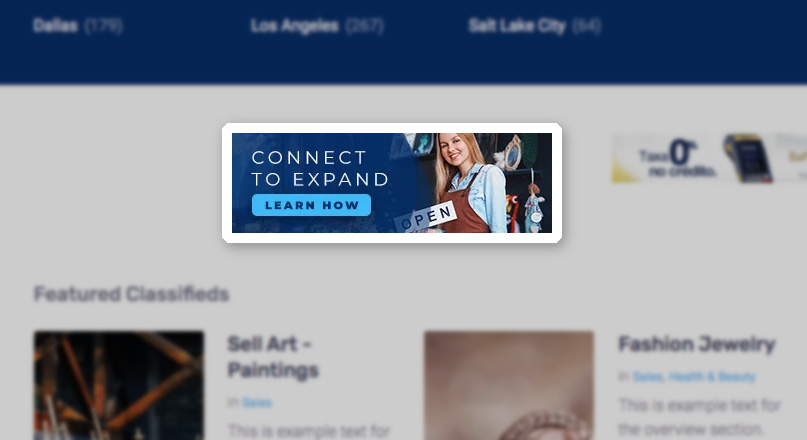 Geo-target the banner advertisements on your eDirectory site to ensure your site visitors are seeing ads that are tailored to their specific location (ex: show ads for New York City sponsors to someone visiting the site in New York City; show San Francisco-based ads to someone visiting the site from San Francisco). Empower your directory site's sponsors with the ability to reach highly targeted audiences while increasing their click-through rates and ROI.
Put location-specific advertisements in front of your site visitors
Increase click-through rates and ROI for sponsors
$197 (one-time payment)
BUY NOW
REQUEST INFO
* available on Mobile Apps
* this module uses HTML5 services, and some browsers like Chrome 50 now requires an SSL certificate. So, acquiring an SSL certificate for your domain may be necessary to work for all browsers.
Didn't find what you're looking for? Need something more?
Not a problem. Tell us what you need and we'll let you know how we can add it to your directory.