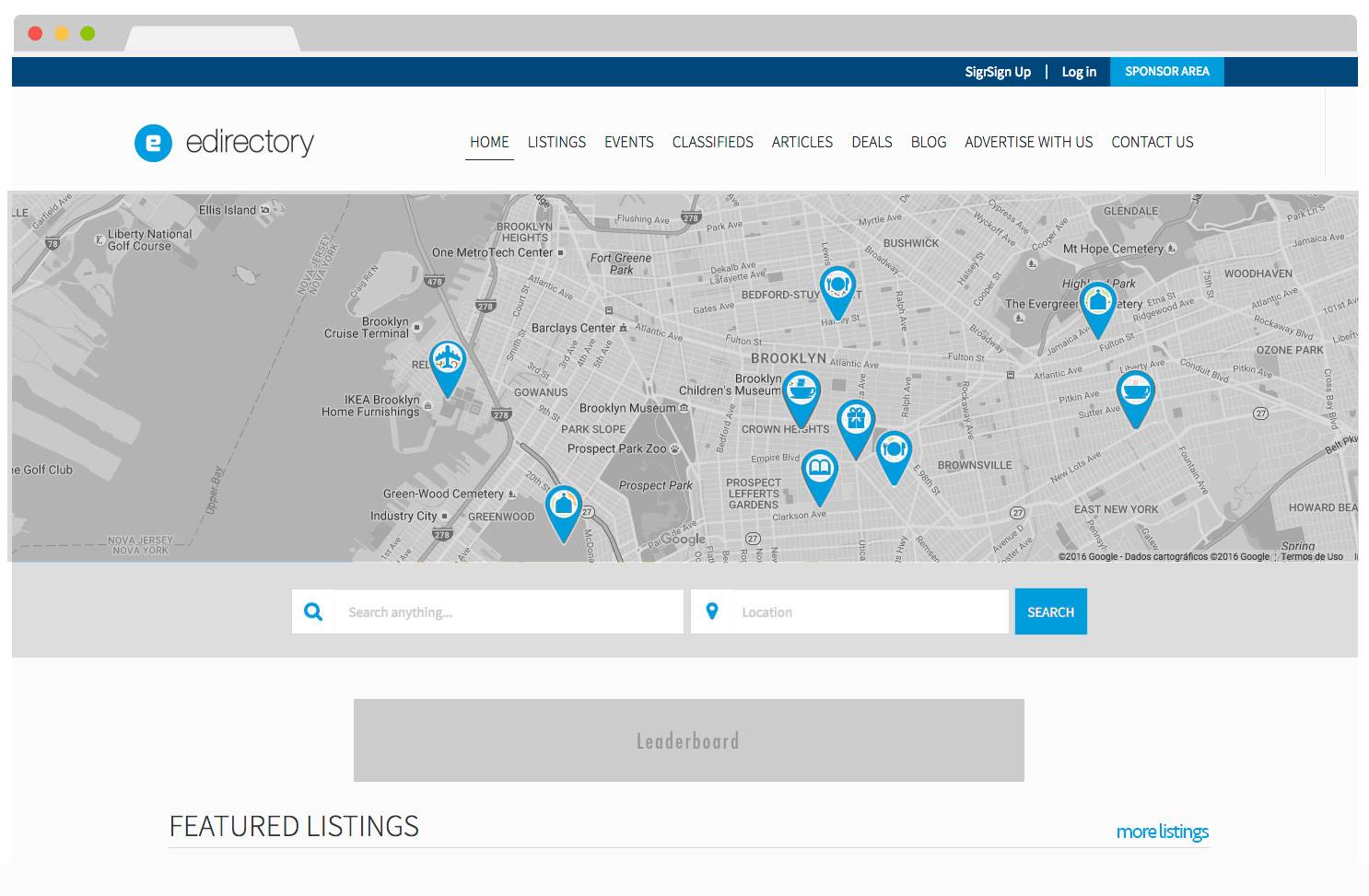 This powerful new module enables a map search functionality using Google Maps which displays all listings near the site user's location and allows the user to move the map or change the zoom and refresh the results as well. This featured map module is embedded on your homepage, or a specific page or your choosing. You also have the option here to use personalized map markers based on the listing categories, great way to enhance your brand image and set yourself apart from the rest! So when a marker is clicked on, a box will appear and show all listing information and a link to see their detail page if available.
Personalized map marker icons, based on listing category (i.e. vendor type, specialty, or industry)
Options to set the map type (street, satellite, etc), center location, size, zoom level, navigation controls and more!
Marker clustering for large numbers of map icons
$297 (one-time payment)
BUY NOW
REQUEST INFO
* does not apply to Mobile APPs
Didn't find what you're looking for? Need something more?
Not a problem. Tell us what you need and we'll let you know how we can add it to your directory.