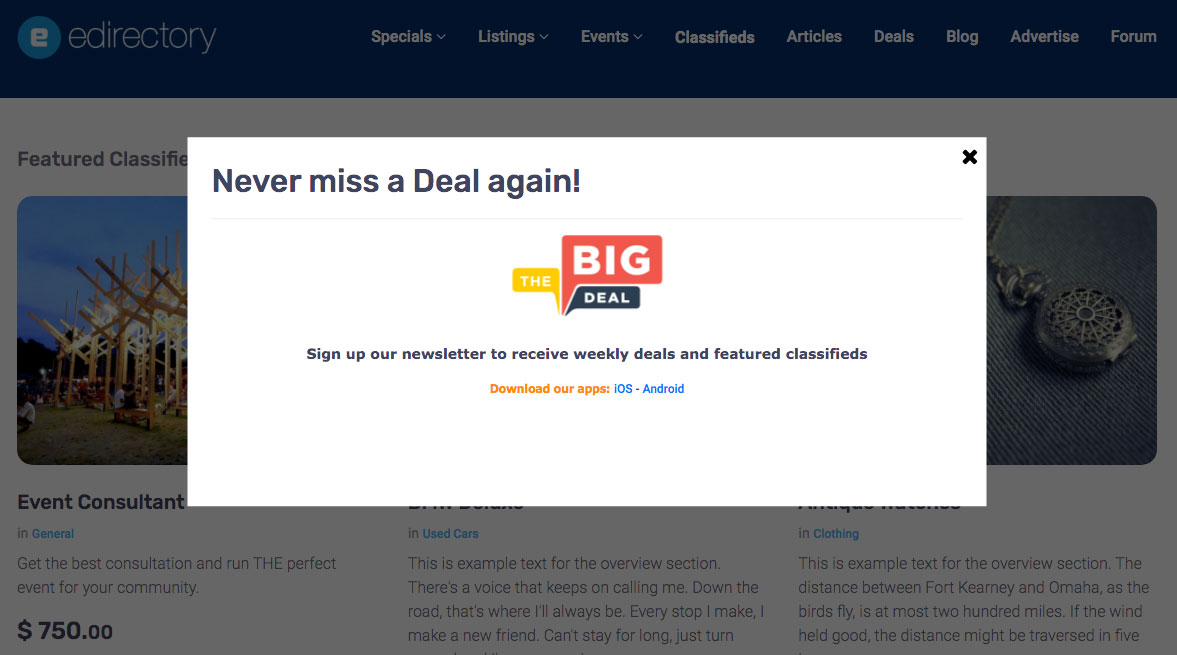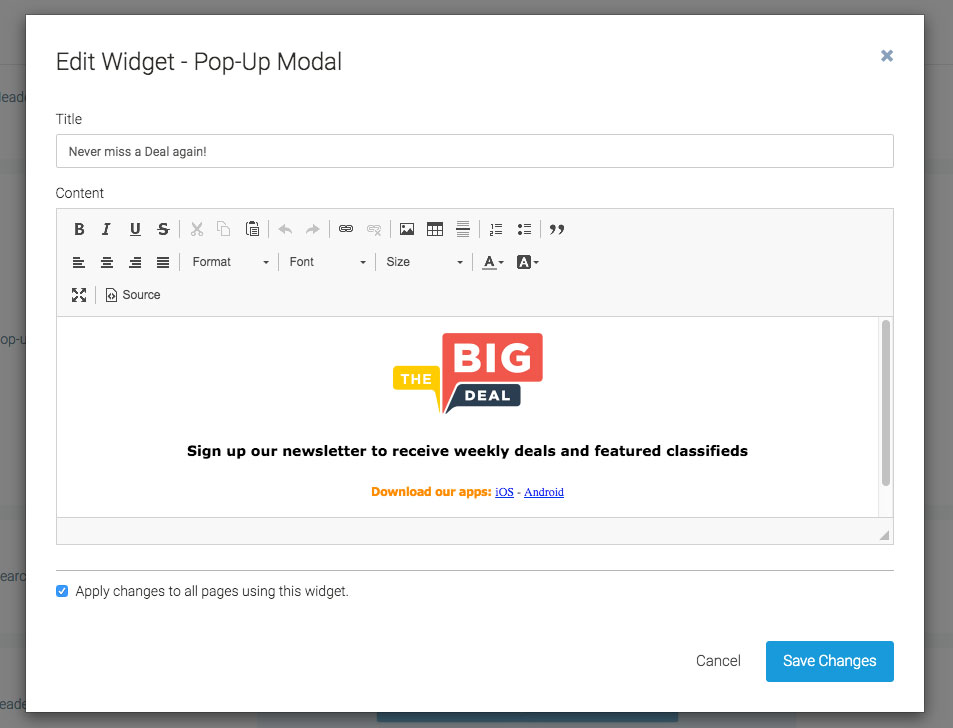 With this advanced pack of 5 Modal widgets site owners will be able to add "pop-ups" on specific pages. They are: Modal Pop-up, Left, Right, Top and Bottom drawer. These new widgets can be added on any page. You can make some customizations such as changing your title and adding content, from simple texts to images and editing HTML content.
Create Modal windows with custom content
Increase touch-points with your users
$97 (one-time payment)
BUY NOW
REQUEST INFO
* does not apply to Mobile APPs
Didn't find what you're looking for? Need something more?
Not a problem. Tell us what you need and we'll let you know how we can add it to your directory.