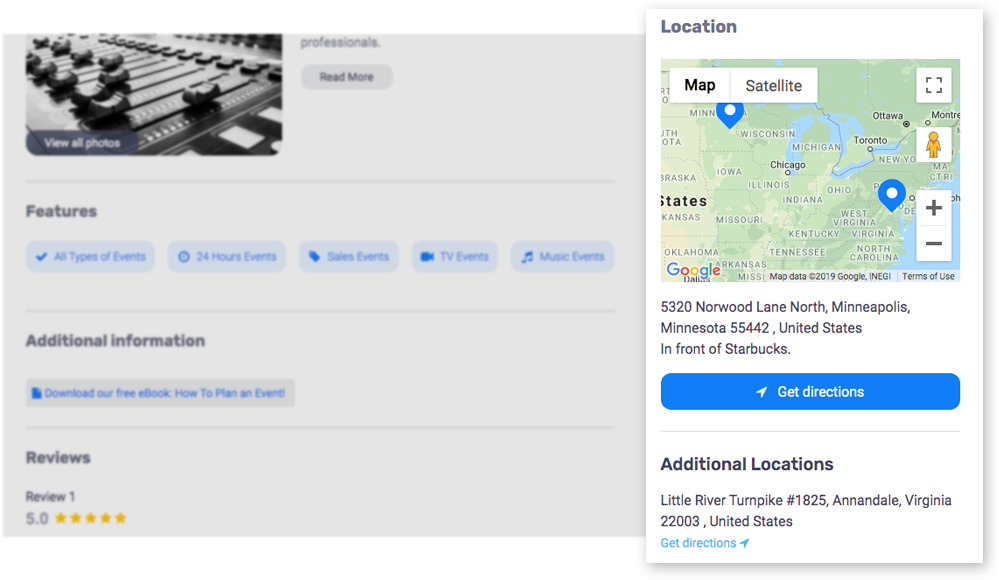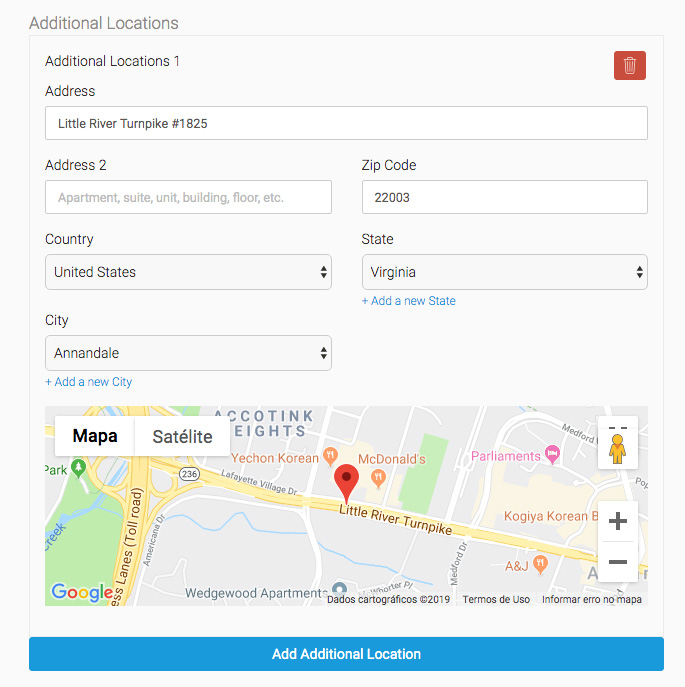 While each listing can currently support one location at a time, this feature will allow listings to offer multiple locations at a time. The Site Manager will have the ability to control and set how many locations each listing level may offer: (ex: 0 deal for Bronze listing, 1 for Silver listing, 5 for Gold listing, 10 for Diamond listing).
Provide more value to your site visitors
Sell more premium listings by offering multiple location for companies which serve many areas.
$149 (one-time payment)
BUY NOW
REQUEST INFO
* does not apply to Mobile APPs
*The extra locations cover the following fields: Address, Address 2, ZipCode, Country, State and City.
*Limit of 25 locations.
Didn't find what you're looking for? Need something more?
Not a problem. Tell us what you need and we'll let you know how we can add it to your directory.