Generate Revenue with a full featured
Banner System
Supporting industry standard sizing from the start, Google Ads or just SEO friendly text links, eDirectory has all the banner tools that you'll need to turn a profit from your advertisers.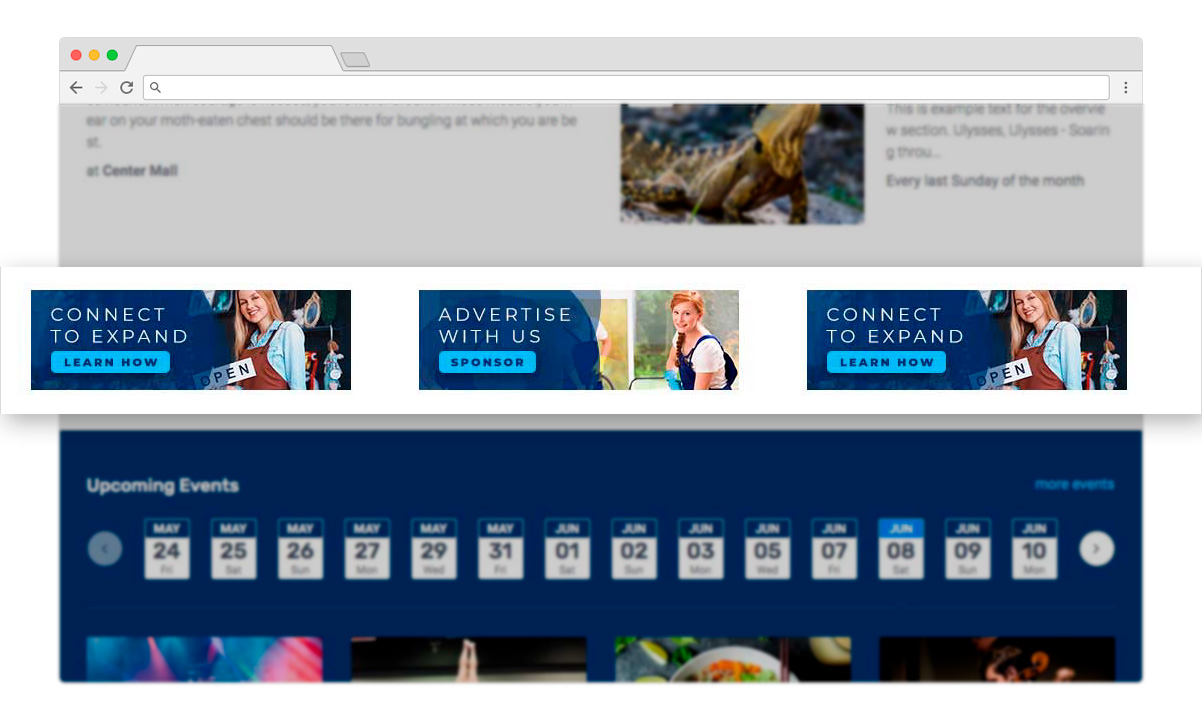 Flexible Pricing
Advertisers can buy banners in a variety of zones with different sizes and pricing. Adjust your site's setting so Premium Advertisers won't have banners ads on their pages, just their exclusive content.
Google Adsense Integrated
Generate revenue through Google's Adsense Program. Drop in your AdSense key and get paid.
Targeting Options
Banners can be configured to be published on General Pages or on Listings, Deals, Events, Classifieds, Articles, or Blog section only. Banner Ads can be created exclusively for mobile apps too.
*Publish banners by Script or by uploading your own image. Allowed file types: SWF, GIF, JPEG, PNG. Animated .gif isn't supported.