Generate Revenue with a full featured
Banner System
Supporting industry standard sizing from the start, Google Ads or just SEO friendly text links, eDirectory has all the banner tools that you'll need to turn a profit from your advertisers.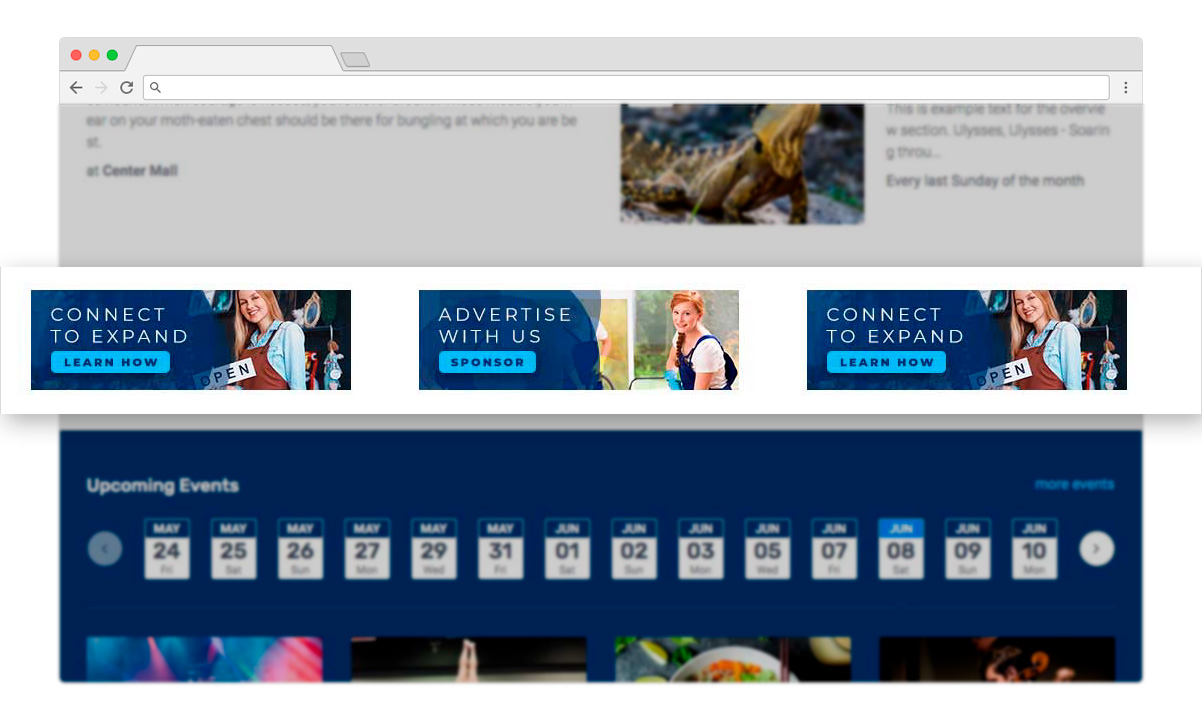 Flexible Pricing
Sell banners in a variety of zones with different sizes and pricing.
Flexible format
Banners can be images, flash, or even script from a third-party banner system. Display specific banners only in specific modules or categories.
Google Adsense Integrated
Generate revenue through Google's Adsense Program. Drop in your adsense key and get paid.