Search Absolutely Everything
Search by list, map, proximity, or category - and when you've found your data, refine it further with a top-of-the line filter system.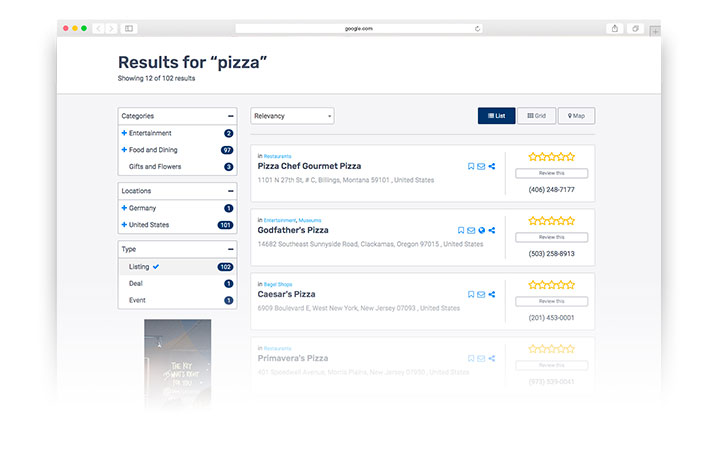 Robust Search
Our search engine is able to grow with you by constantly staying up-to-date and accurate.
Easy Filtering
Users can filter search results to narrow down options and find exactly what they are looking for.
Search Statistics
Reporting that shows you what people are searching for, helping you identify what content is important.