Powerful Lead-gen Module
Leads equate to more sales, and the more detailed the leads are, the better the chances of closing. With the Lead-gen Feature, you can setup a detailed lead generation form that requests detailed information to help your sponsors pre-qualify the prospects.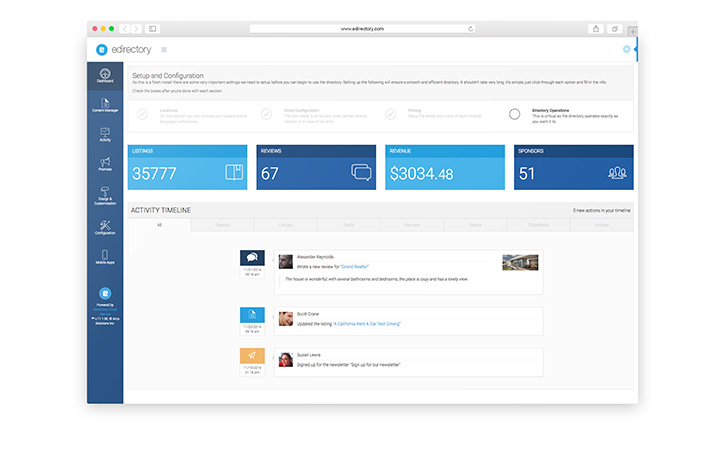 Customizable Lead-gen form
Whether you're collecting B2B service leads, or leads for home renovation projects, the customizable form has the flexibility to meet your needs.
Easy Sponsor Response
Fast responses are critical for closing deals, and eDirectory makes it easy. Sponsors can respond directly to the leads through the back-end, or they can even respond through email.
Statistics and Tracking
Sponsor lead counts are recorded, making it easy to show them ROI, and leads will always be stored in the database, ensuring the reliability and making sure nothing slips through the cracks.