Zoom, Highlight, and Filter
Location
Maps are an important part of eDirectory. We make it easy to see what's nearby before determining the most appropriate directions.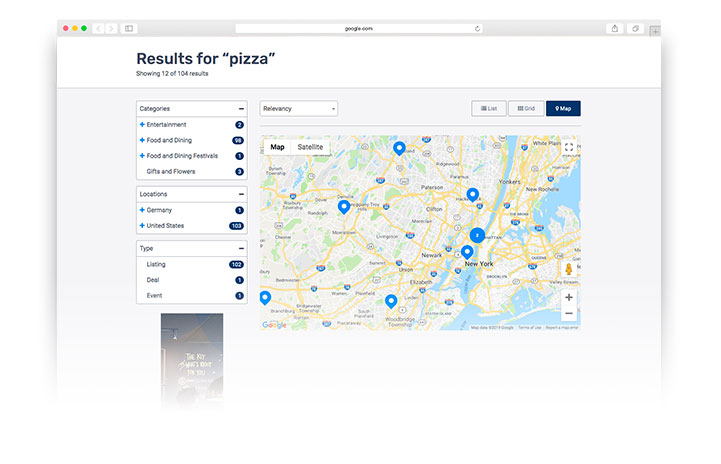 Google Maps Integration
eDirectory is integrated with Google Maps, automatically placing pins based on the listing address.
Map View
When searching and filtering listings, the map view shows what's nearby, making it easy to zoom in and find what you are looking for.
Maps by Level
Site managers can define which level of Listing will have Maps enabled, making it a premium feature, helping with the monetization of the site.