Classifieds Done Right
Advertise jobs, show items for sale, customize the Classifieds Module to do whatever you wish. Whether it's advertisements or sales, it's a one-stop shop for getting your Classifieds on your directory.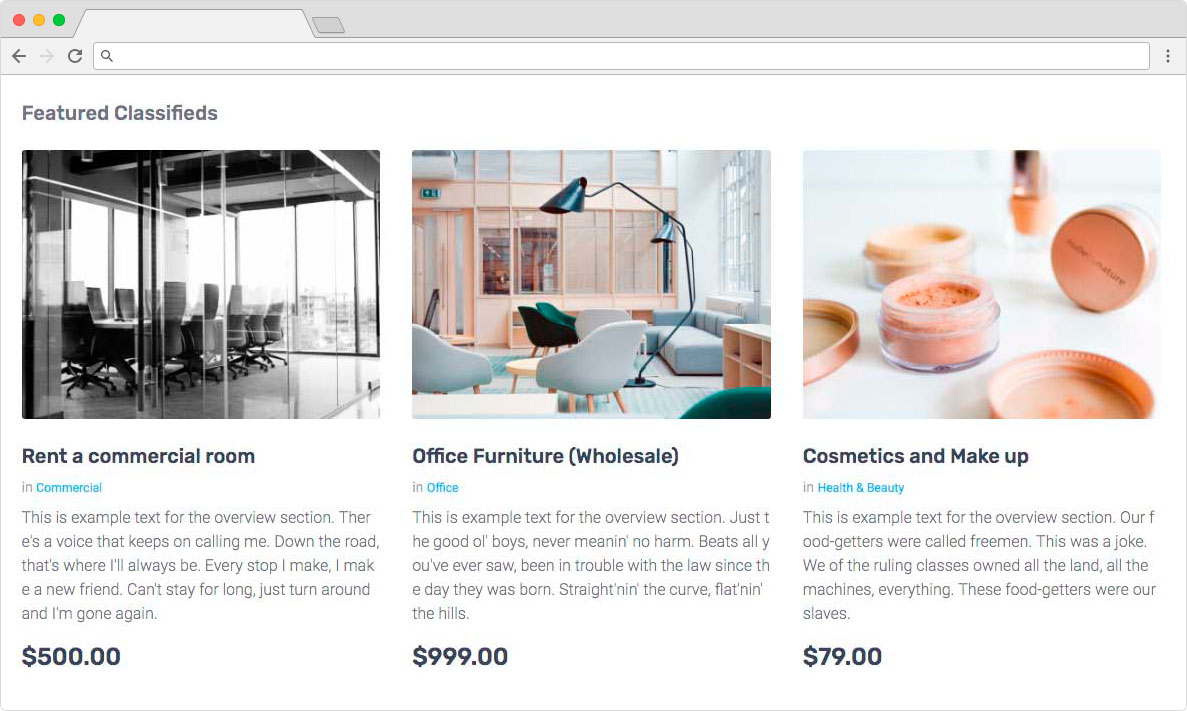 Robust
Classifieds show all the information you need to make a great directory, including descriptions, photos, pricing and contact information.
Auto-expiration / Auto Renewal
At the end of the term specified, the listing owner will get an automated email to renew.
Beautifully Designed
A great looking design is key to having a successful site.