A picture is worth a thousand words...
How about an entire gallery? Upload and organize beautiful imagery for every section of eDirectory. Engage your site users to keep them reading.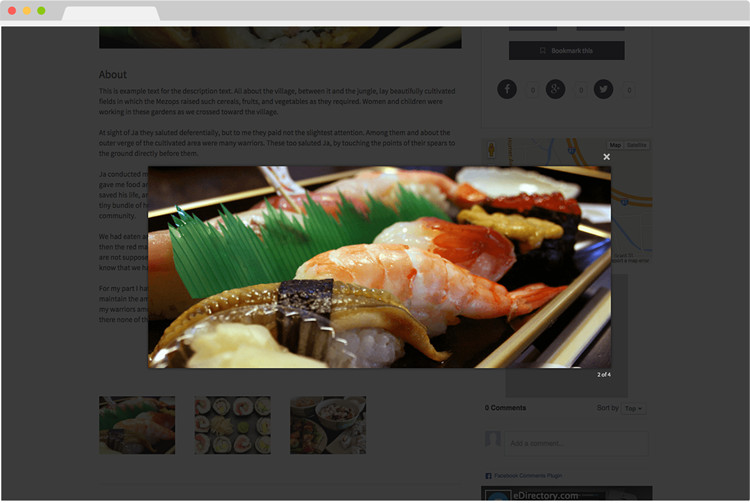 Flexible
Listing owners can upload photos in a variety of formats.
Easy Edit
The photo tool has a built-in editor, which allows you to crop the photo and add a caption.
SEO Optimized
Photos are an important traffic generator, and eDirectory's Photo Gallery Feature uses the latest tags and SEO techniques to make sure they come up in Search Engine searches.