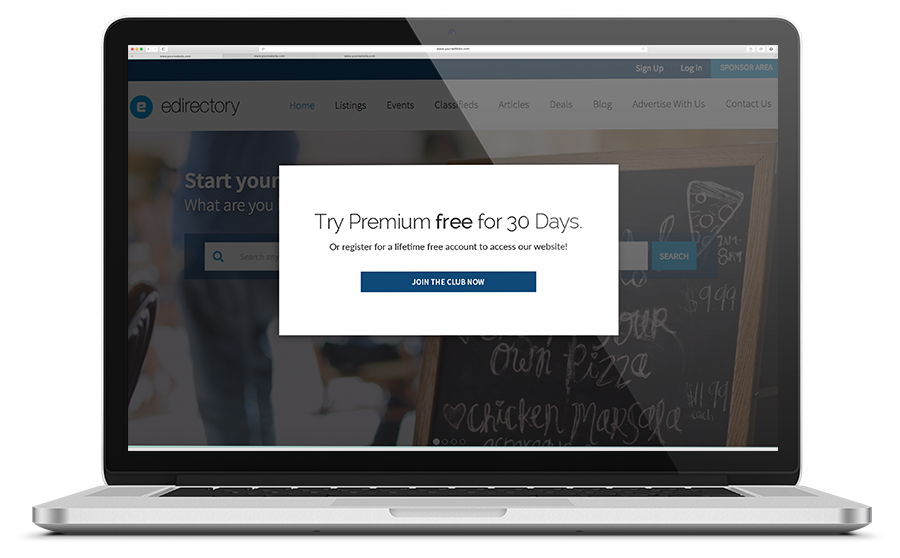 An online community can now be created within your eDirectory that restricts visitors from accessing or viewing the content of your members without first registering to the site or reaching out to the directory owner to learn more about joining.
Perfect for creating private Membership, Association, or Group sites for any industry!
Visitors will see a lightbox appear on any page with an invitation to register as a visitor (free of charge), sign up to one of the membership levels (paid or free), or contact the owner for more information about becoming a part of your online community.
$197 (one-time payment)
BUY NOW
REQUEST INFO
* Does not apply to mobile apps
Didn't find what you're looking for? Need something more?
Not a problem. Tell us what you need and we'll let you know how we can add it to your directory.